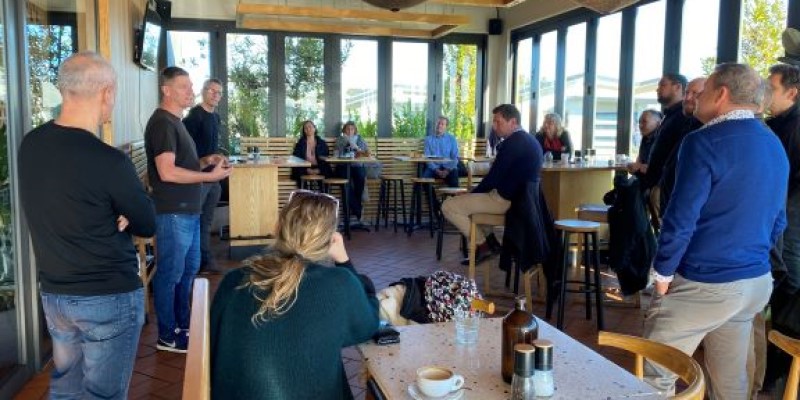 Trying to find time to get senior leadership out of schools and into the wider community is always a challenge. Growth in Tauranga has hit our schools hard with increased rolls and resources stretched, but this has led to innovation and opportunities to collaborate beyond the schools' gates.
Priority One is supporting from a regional lens to address our current challenges here in the Western Bay of Plenty. To highlight the massive growth and development we are experiencing, the Deputy Principals from local secondary schools were invited to join our business community to see what progress looks like on a city scale.
The AP/DP Day Out was based in Tauriko; the second largest industrial estate in New Zealand, bolstered with a growing entertainment and shopping complex, and of course an expansion of residential housing. We heard from developers, local council and businesses leaders who are all helping to shape our city.
A massive thank you to Cubro, Kiwi Bus Builders, Brian Perry Civil and Oyster Management for hosting us. We were lucky to connect with some young people who showcased the variety of ways to get into employment; straight from school, a pre trades course, an apprenticeship, or formal tertiary study. There were multiple pathways on show but some of the key requirements for the businesses were attitude, confidence to ask questions and self-management.
The businesses also talked passionately about their workplace culture and values. The workplace being likened to an extended family resonated with young employees – strong collaboration and mentoring helping support them in their transition from school to work. Clear development pathways within the organisation also helped students stay engaged and visualise how they could progress within the company.
Partnering with schools is incredibly rewarding for businesses, not only by supporting students to get some real engagement with the world of work, but also to future proof your workforce needs. Please get in touch with ella@priorityone.co.nz if your business is interested in working closer with your local secondary school.