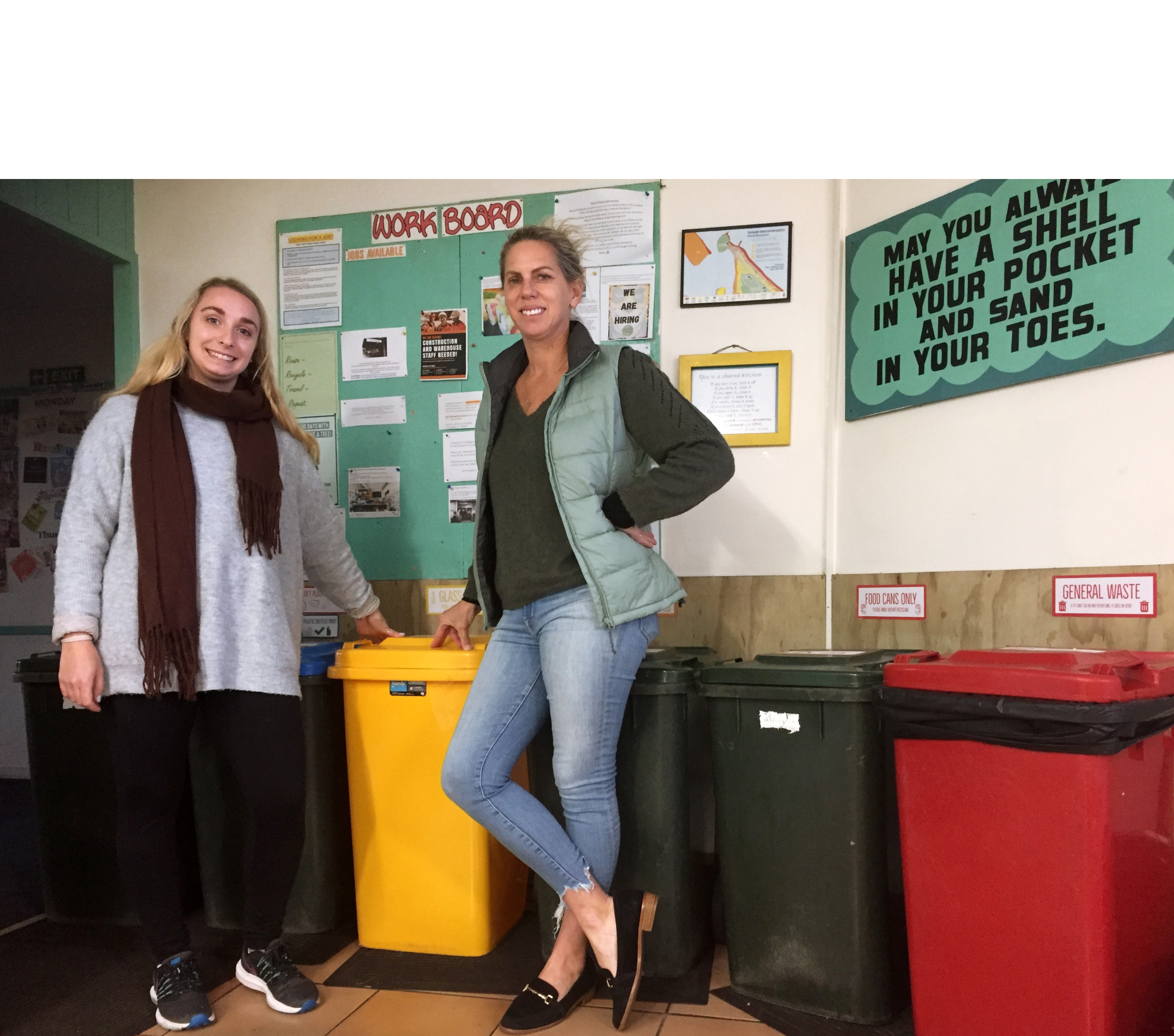 Educating guests and staff about recycling and minimising their waste has earned award-winning accommodation provider Pacific Coast Lodge a new accolade.
The Mount Maunganui-based business has earned Gold status as part of the Tauranga City Council's Resource Wise business programme after a recent rubbish collection audit proved it was diverting 13,569 kg of waste from landfill every year.
That means more than 70 per cent of its total annual waste, including glass bottles and jars, metal containers, cardboard, e-waste, plastic and food waste is being recycled.
Owner Sarah Meadows credits the achievement to her team's focus on educating guests and making it easy for people to recycle during their stay.
"People come from different countries where recycling is different, or they're not immediately familiar with the recycling systems here. We have colour-coded bins to make it easy for them to follow the rules and we encourage guests to scrape their food waste into a separate bin."
A pig farmer collects the food waste twice a week and co-owner Matt Young regularly takes all their paper, tins and plastic waste in dedicated wool fadges to a recycling depot. Larger items, such as bunks, are also taken to metal recyclers, and any unclaimed guest clothing is donated to op shops.
Pacific Coast Lodge joined the Resource Wise business programme in 2019, first achieving Silver status by successfully recycling half of the annual waste. Motivated to improve, Sarah says they further reviewed all their operations.
"Rachel, our manager, conducts rubbish bin spot checks and if she finds items that could be recycled she'll point those out to our team. Our focus is always on education, so we'll discuss as a team what we're trying to achieve. Everyone is on board and we're seeing some great results."
Being part of the scheme also motivated her to review their buying policies, which has cut back on further waste. "We go to the op shop to buy cups and cutlery; we're trying not to buy for the sake of buying but when we do buy, we get quality items that will last.
"We also service all our fridges and dryers regularly to extend the life of the goods, and being conscious of buying glass, metal or wood over plastic goods."
Sarah says participating in the programme is another way her business demonstrates its commitment to caring for the environment – something her guests appreciate too.
"The backpackers of today are nothing like they were 30 years ago. As adventurers, they really appreciate what we have here in New Zealand, especially while travel is restricted due to COVID-19. They love being part of our monthly clean-ups at the beach or park; being involved makes them feel part of our community too."
Sarah and her team are aiming to achieve the programme's Platinum status by diverting at least 85 per cent of their waste from landfill.
"As an industry, we really care about sustainability. To be a four-star accredited Qualmark operator, we've proven we do this but as an industry, we also do it because we care, and that's all part of the tourism industry's Tiaki promise, which shows our commitment to caring for people and place."
The Tauranga City Council runs the free Resource Wise Business programme to support local businesses reduce the amount of waste sent to landfill. It provides each participant a free annual waste audit, resources and one-on-one support to help businesses improve their recycling practices. The programme consists of four stages for businesses to work through: Bronze, Silver, Gold and Platinum.
Waste Programme Officer Paris Mules-Kopae says achieving Gold was a significant achievement for Pacific Coast Lodge.
"It is very rewarding for Tauranga City Council to see Resource Wise participants really engaging with waste management practices. Pacific Coast Lodge has increased its recycling and composting rates, which decreases harmful methane gasses and leachates produced from landfill. Their efforts are having a positive impact on our environment and community."
Acting Tumuaki | Chief Executive Oscar Nathan says Pacific Coast Lodge is a shining example of how the local tourism sector can play its part in caring for the environment.
"As a Destination Management organisation, we applaud Pacific Coast Lodge for their achievement and for demonstrating how tourism can bring about genuine environmental and economic benefits to Te Moananui ā Toi | Coastal Bay of Plenty."
Submitted by Tourism Bay of Plenty