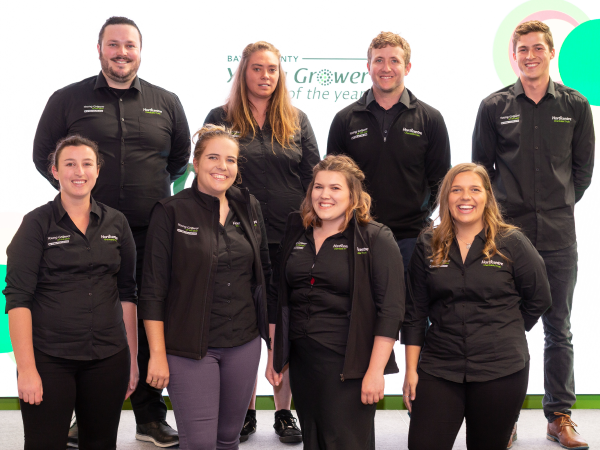 The rescheduled 2021 edition of the Bay of Plenty Young Grower Of The Year Competition took place recently, highlighting the talented young people making their mark in our region's horticulture sector.
After being put through their paces across a variety of challenges that cover a broad range of skills utilised within horticulture – from innovation and accounting through to grafting, pruning and planting to name a few – the 8 contestants moved from Mt Maunganui College to the Zespri Hub to end the day by addressing an audience of approximately 200 people at the gala dinner. The topic of their speeches; what lessons can we take from the Covid-19 pandemic?
It was previous entrant Bryce Morrison of OPAC who took out the overall award, nailing the most challenges of any contestant, but there were great performances put in by everyone who took part.
Most importantly, the competition brings to the fore exceptional young professionals from a range of backgrounds and roles across the horticulture sector, providing valuable inspiration for the next generation of "young growers" to follow in their footsteps.
Priority One would like to acknowledge the combined efforts of the competition's organisers – including the NZKGI and Zespri teams that played host to a well organised and uplifting event – as well as all the sponsors, who are integral to ensuring it takes place each year.