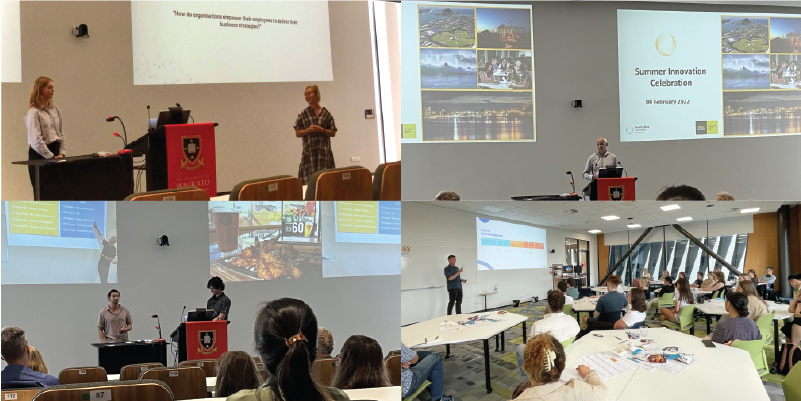 Around 60 students and local business people came together at Priority One's Summer Innovation Celebration, held 9th Feb at the University of Waikato campus in Durham St.
This was an opportunity to acknowledge and celebrate the work that students have achieved with companies across our region, during the summer 2021/2022.  There were more than 50 students doing this, which amounts to a huge amount of connection between businesses here and universities from around NZ. This is often hidden from the broader community because students head off back to other campuses, or to employment.  So this Summer Celebration is an opportunity for us to highlight all this great work, and the amazing innovation going on all across the Western Bay.
We are especially grateful to our speakers, students, companies and Govt.
This event also marked the conclusion of our 2021/2022 Summer Open Lab (SOL). SOL is a programme of weekly workshops for students, run during the summer by Priority One. This year we had 36 students, hosted by 12 different companies, attending sessions ranging from Design Thinking to Ten Types of Innovation to entrepreneurship and commercialisation, and also develop personal skills in presentations and team working. SOL is free for Priority One members, and is another example of how businesses in the region collaborate to help each other and do something unique in NZ.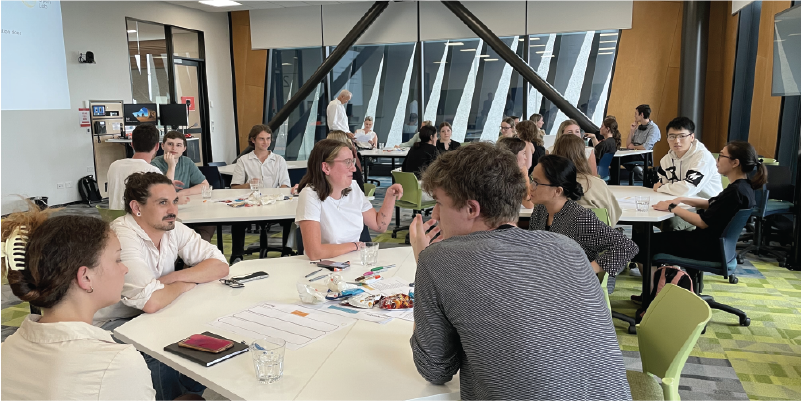 While our 2022 celebration was a smaller event than previous years, due to Covid restrictions, it was still a great experience. So a huge thanks to everyone who attended, we really appreciate taking the time to connect in person – looking forward to celebrating again in 2023.
For more information, or if you're interested in how you can help support, participate or be a part of our SOL, contact our Innovation Manager, Shane Stuart at: shane@priorityone.co.nz.