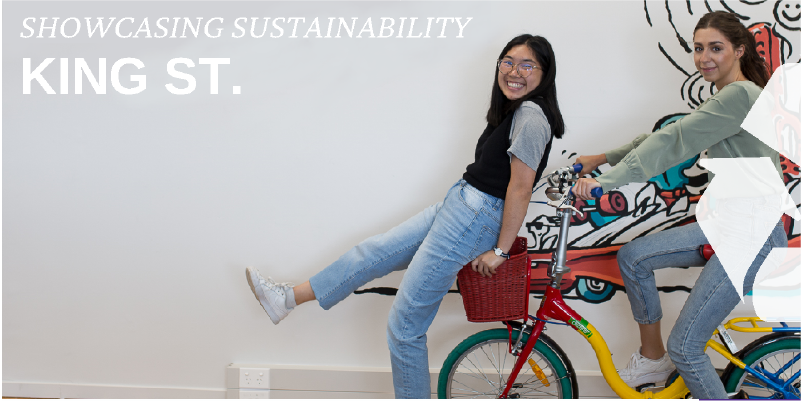 After taking a short break, we're pleased to bring you our next edition in the Showcasing Sustainability series. In this edition, we're making a point to prove that 'size doesn't matter' and that we all have a part to play – no matter how big (or small) the organisation.
King St. is a full-service marketing and advertising agency, tucked away here in the Tauranga CBD. Though they might not have the same carbon footprint as other sectors, this does not stop them from taking measures to continuously increase their sustainability efforts, wherever they can.
King St. has taken a holistic approach, focusing on making behavioural changes which have an impact on everyday activities and operations. These include: carpooling and alternative transport initiatives, using sustainably focused suppliers, zero waste team lunches and digital document use wherever possible.
If there's one thing we want you to take away from this edition, it's that even the smallest changes can have the biggest impacts when we work together.