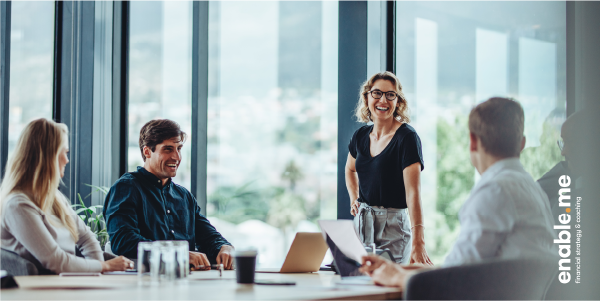 The 2022 Wellness at Work report released by Employment Hero found that 62% of Kiwi employees are experiencing financial stress and that it's affecting them at work.
Signs of financial stress in the workplace can be subtle. They can include absenteeism, high staff turnover, distractions, declining mental well-being, and even physical illness. And there's a need for employers to take note. There is a well-established link between the financial well-being of staff, productivity, and the bottom line, and if you genuinely care about the well-being of your staff, it's important to address the root cause.
While the temptation for an employee may be to negotiate a raise – which is well within their rights – or even look for another job, this ignores the fact that more money isn't always the answer. It also implies that an employer's impact on their employee's financial well-being can only come in the form of a pay rise.
Instead, according to the Wellness at Work report, many employees are looking for guidance on topics like their mortgages, budgeting, preparing for retirement, and investing. And there's an argument to be made for providing this guidance through the workplace – much like other employment assistance schemes. After all, financial stress isn't necessarily limited to those whose income doesn't cover their outgoings, and helping lower financial stress for employees is both good for them and good for business.
---
If you are interested in learning more about financial literacy and how to address financial stress as an employer, enable.me is holding a financial wellbeing workshop on why Employers need to be paying attention later this month.
For more information, see our events page. Or for more information, contact: info@enable.me