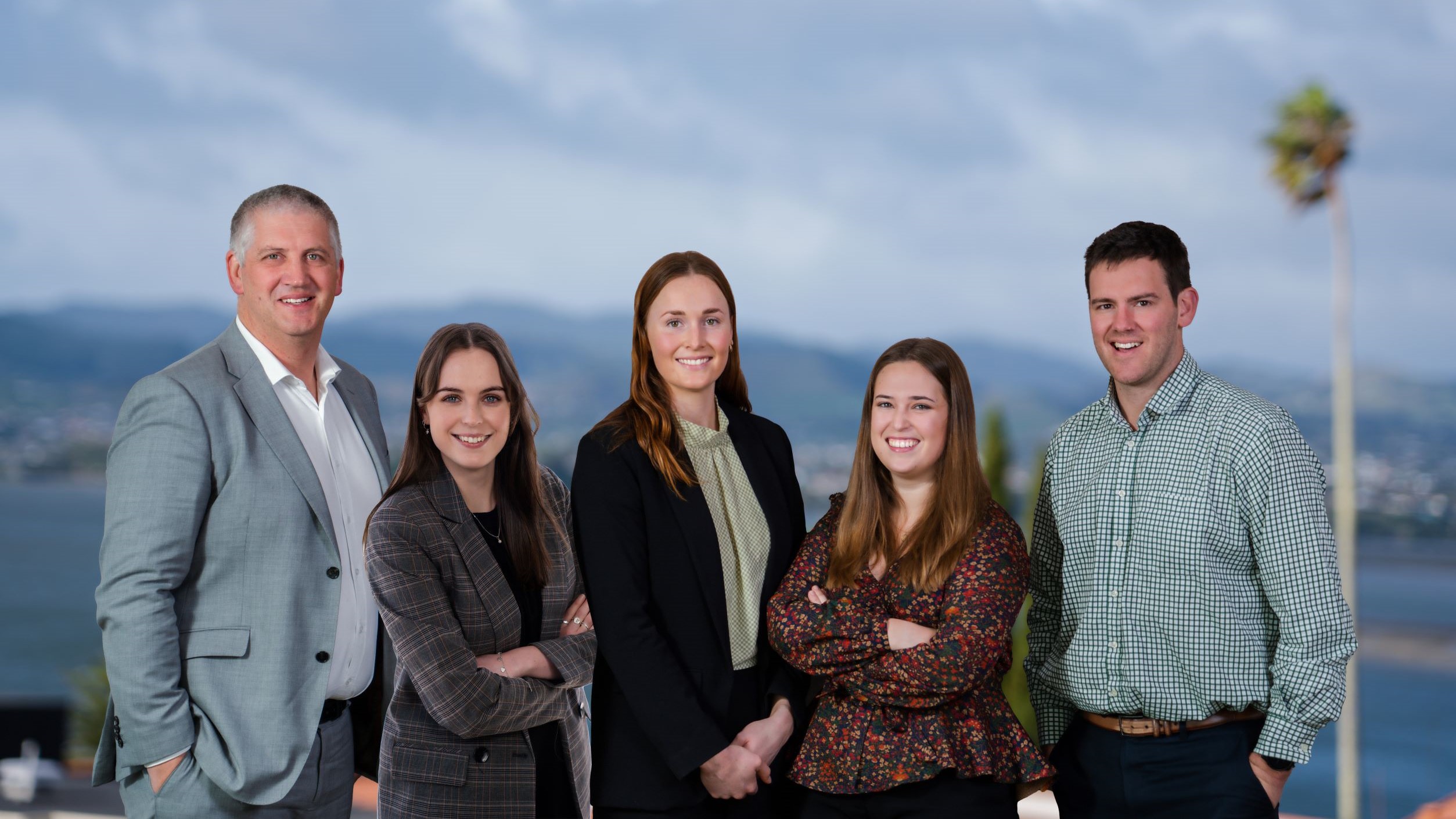 Students in the Western Bay of Plenty region keen to explore a career in law will have the opportunity to apply for a new annual law scholarship announced today (20th June 2022) by Sharp Tudhope Lawyers.
Partner Matthew Billett says the scholarship will provide both financial assistance and mentoring. "We're deeply committed to this region. This scholarship allows us to nurture and support the development of emerging talent. Following our celebration of 125 years in business during 2021 we see this as a fitting way for us to add to our investment in our community."
The scholarship will provide one student annually with a $10,000 contribution towards their University fees along with a high level of mentoring. The recipient will be matched with a mentor from Sharp Tudhope who will be available to support the student during their studies. Additionally, the recipient will be provided with paid work experience during the summer break after their second year of study.
The scholarship is open to Year 13 students who have enrolled to study law at a New Zealand University and have achieved at least NCEA Level 2, endorsed with merit or equivalent. The Sharp Tudhope selection team will also assess eligibility by considering both leadership potential and community involvement. "This scholarship is our way of acknowledging and supporting our future leaders. We will be immensely proud to award the first annual scholarship to a recipient that we believe has the combined academic skills, character and leadership potential that will ensure their development into a world class lawyer in future years."
Matthew says Sharp Tudhope are looking for a well-rounded individual. "Someone who already demonstrates strong leadership skills and has a demonstrative commitment to contributing to the community they live and work in. At Sharp Tudhope we are all about the positive outcomes that can be achieved when talent, client and community focus combine."
"We're also active in the economic development of our region," explains Matthew. "This scholarship is a tangible way we can support the retention of talent in the region. Who knows, hopefully, annually, our scholarship recipient will go on to complete their University studies and then return to the region to start their legal career."
Applications Open July 1st and Year 13 students from the following schools, may apply:
ACG Tauranga
Aquinas College
Bethlehem College
Katikati College
Mount Maunganui College
Otumoetai College
Papamoa College
Tauranga Boys' College
Tauranga Girls' College
Te Puke High School
Waihi College
Applications open July 1st and close September 1st. The successful Scholarship recipient will be announced October 17th.
For more information, visit www.sharptudhope.co.nz.