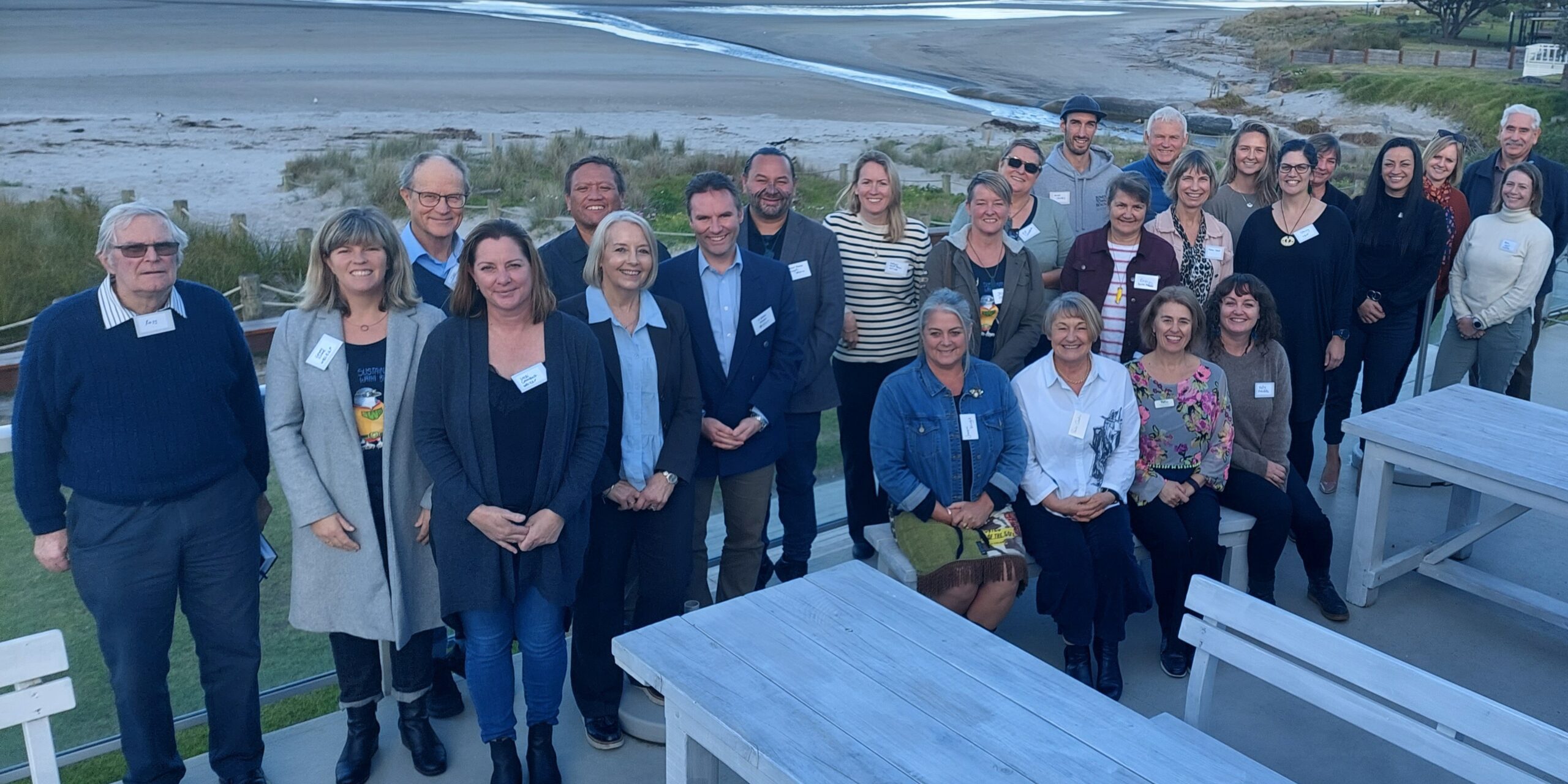 The first cohort in Tourism Bay of Plenty's The Green Room | Te Rūma Kākāriki sustainability programme has graduated, setting an example of how community collaboration can motivate and maximise individual steps towards regeneration.
Seventeen Waihī Beach and Katikati visitor sector representatives have spent the past 12 weeks assessing and improving their organisational processes to reduce, reuse and recycle to lower their carbon emissions and become more sustainable.
Their actions included switching to eco-friendly products, investigating living wage accreditation processes, planning waste-free public events, and using old refrigerators to create a fish smoker at a holiday park.
Tourism Bay of Plenty Head of Strategy and Insights Stacey Linton says The Green Room aligns with the goals set in the New Zealand Tourism Sustainability Commitment and supports the Government target for New Zealand to be net carbon zero by 2050.
"Consumer values are changing. Locals and visitors increasingly want to support businesses and destinations that give back to the environment and their local community, so we're delighted that this first wave of participants has so enthusiastically embraced the aspirations we have for our region," Stacey says.
The programme is managed by Tourism Bay of Plenty, delivered by Tourism Industry Aotearoa (TIA), and funded by Toi Moana Bay of Plenty Regional Council – which means it's free for participants. It consists of onsite visits, online webinars and customised action plans.
The Green Room has attracted interest from hospitality operators, accommodation providers, community group representatives and event organisers. Participants have been keen to embrace and promote the Tiaki Promise, in which visitors are asked to commit to caring for New Zealand's people, places and culture.
A further 10 Tauranga tourism operators have signed up for The Green Room's second intake, which began this week.
"Most of these operators are busy preparing for the return of cruise passengers and more international visitors in spring, so it's timely to get them thinking about how they can make their businesses more sustainable and regenerative. We're planning to progressively roll The Green Room out to businesses across Te Moananui ā Toi | the Coastal Bay of Plenty and we're aiming for 100 organisations to complete the programme over the next two years," Stacey says.
TIA Tourism Sustainability Advocate Megan Williams says visitor demand for experiences that are environmentally and socially sustainable is increasing, so it makes good sense for organisations to work towards a regenerative business model.
"We were impressed with the positive work already being done by many tourism operators in Waihī Beach and Katikati, but we know that a collaborative and supportive approach will drive individual initiatives much further," Megan says.
"We love the fact that representatives from the local RSA, museum, and surf lifesaving club were part of the first cohort. These people have a national reach within their own networks, so we're hoping their participation and ongoing learnings will flow through to inspire other branches and similar organisations to also pursue regenerative goals."