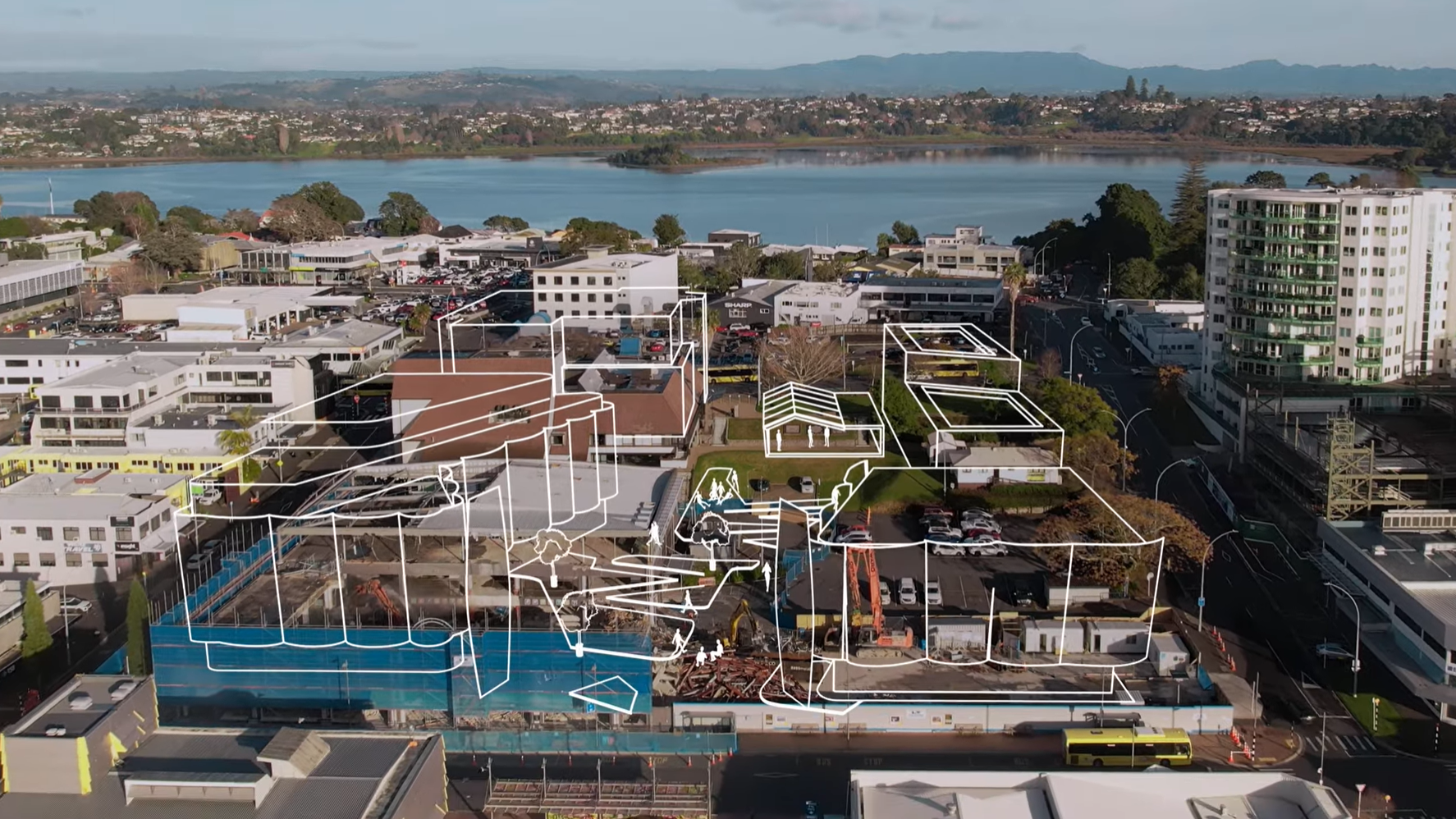 The future's looking bright for Tauranga's city centre – with a transformative vision for the heart of New Zealand's fastest growing city now in place and strides already being taken to make it a reality.
At today's Council meeting, the Commission formally adopted Tauranga City Council's City Centre Action and Investment Plan, which outlines an overarching plan for the city centre and the programmes of work required to bring it to life.
The Action and Investment Plan covers the area from Otamataha and the Elms at the head of Te Papa peninsula, through to Third Avenue. It includes the key actions council will take with its partners and the community over the next 10 years to achieve its longstanding vision: 'Te Rapunga Ora ki Te Papa – a great place to live, work, learn and play'.
Commission Chair Anne Tolley says the ambitious and cohesive plan should "give the people of Tauranga confidence that we're well on our way to creating the city centre they've been seeking for many years".
"Our community has told us they want a vibrant, well-planned and safe city centre that is accessible and diverse, enhances our natural environment, and has more activities for everyone to enjoy – this plan provides a clear pathway to help achieve this.
"If you look around the city centre today, you'll see transformation is already underway by both the public and private sector, such as our new civic precinct – Te Manawataki o Te Papa, improvements to the waterfront, and other projects outlined in Priority One's CBD Blueprint.
"This plan really solidifies the sense that a city centre we can all feel proud of is within reach."
City Development and Partnerships General Manager Gareth Wallis says council has developed the plan alongside its partners, including mana whenua, the University of Waikato and economic development agency Priority One. It builds on previous strategies and plans developed for the city centre that the community has provided input on.
"This plan gives a great overview of how current, future and potential projects in the city centre interconnect and identifies the actions and investment needed for its continued transformation over the short-, medium- and long-term," says Gareth.
"While some projects are already in motion, others are still in their infancy, so we'll continue to work alongside our community over the coming years as these begin to take shape.
"Our partnerships with mana whenua, partner organisations, the private sector and the wider community continue to be essential to the revitalisation of our city centre.
"Together, we can help restore our city's heart and make it a more inclusive, sustainable and welcoming place where we and future generations will want to live, work, learn and play."
Key outtakes from the City Centre Action and Investment Plan
There are six main goals we want to achieve for our community over the next 10 years:
A city centre for people, a great place to live, work, learn and play, that prioritises people at its heart.
An accessible city centre, that supports walking, cycling, micro-mobility and public transport for all ages and abilities.
A waterfront city centre, where high-quality, vibrant spaces connect people with the moana.
A city centre with identity and culture, that represents our culture and heritage, and enhances our sense of place.
An engaging city centre, that is vibrant and inclusive, with exciting things to do for people of all ages, stages and abilities.
A city centre in nature, that embraces its natural environment, integrating with waterways and open space.
Four pou (values) are guiding the development in the city centre:
Te Papa Houkura – a wellspring of well-being
Te Papa Manawa Whenua – a place of prosperity
Te Papa Kainga o Te Iwi – the home of the people
Te Papa o Ngā Waka – the landing place for many
There are eight distinct areas in the city centre where investment and redevelopment is currently underway, and further development is planned for the next 10 years.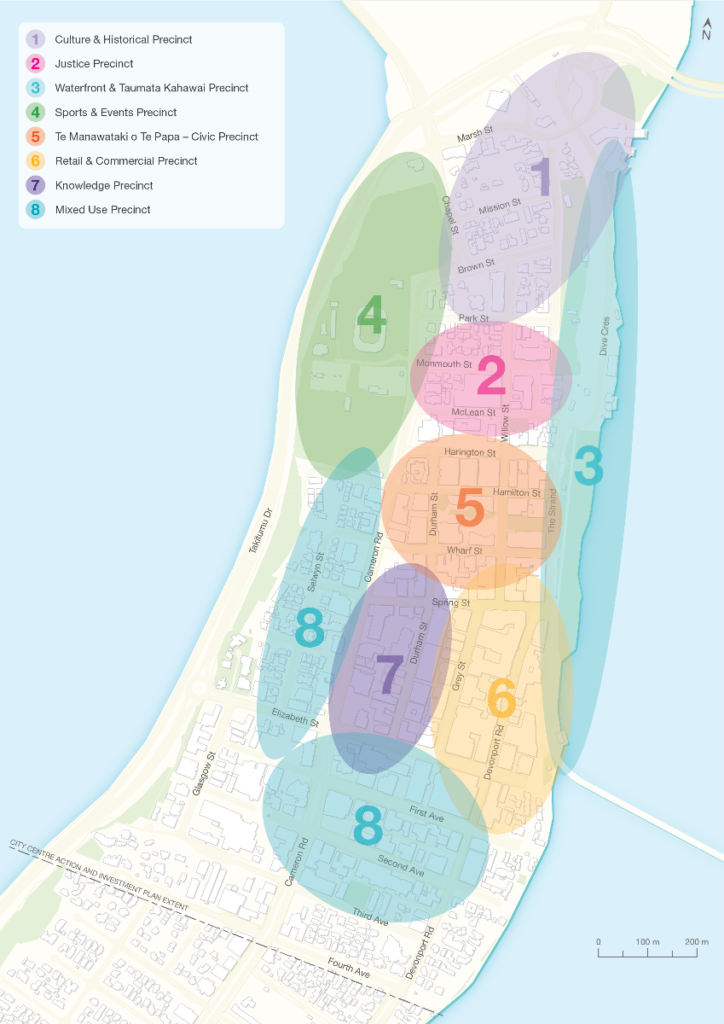 More details about the City Centre Action and Investment plan can be found here.
Renders of some indicative concept designs are available on request.