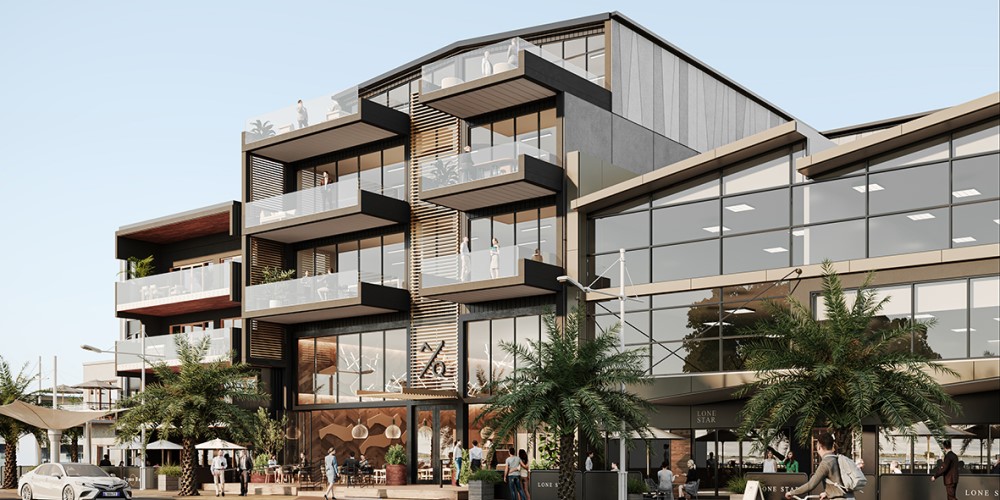 Source: JWL Investments (media release)
JWL Investments today announced Tauranga Law Firm Holland Beckett Law as lead tenant in their Northern Quarter development between Harington and Hamilton Streets.
JWL Investments project Lead, Jason Addison, says they're delighted to secure such a reputable tenant for their landmark development. "The Northern Quarter development will transform the CBD, shaping new office and hospitality workspaces. Securing Holland Beckett Law meets with our vision to contribute to the revitalisation of the city centre through investment, development and quality tenants."
Holland Beckett Law will occupy approximately 2000 square metres of space on the top and second floor of the Northern Quarter. "Our vision for the Northern Quarter development was to create a modern, sustainable conscious building that provides better, healthier work environments to nurture the fundamental needs of those working in it. Holland Beckett Law were looking for a prime site that would accommodate their more than 110 people and allow their legal team to work together collaboratively and productively on one floor. This development meets those needs."
The Northern Quarter is one of many key developments in the city centre that will revitalise our civic, commercial and retail heart of the region. Jason says "The return of Holland Beckett Law and their team to the CBD is part of that revitalisation. The flow on effect to our retail and hospitality sectors will be a welcome addition."
Holland Beckett Law Partner John Mackay says that the firm made the decision to move into the CBD in August 2020. "We wanted to have a physical presence in the heart of city and to be part of the revitalisation of the Tauranga CBD. The development team on the Northern Quarter project have presented a quality building that will change the landscape downtown and we are excited about our move to The Strand. We hope that bringing our people into the CBD will be good news for the business, retail and hospitality sectors."
Practice Manager Sharline Fitzgerald says their management team are focused on providing an office that meets the needs and expectations of both clients and staff. "With flexible work options now the norm we see benefits in making the office a destination that our people want to come to. As the city grows we are seeing a bigger emphasis on public transport, cycleways and even a ferry service. These services tend to terminate at the CBD so we are looking forward to being able to increase our participation."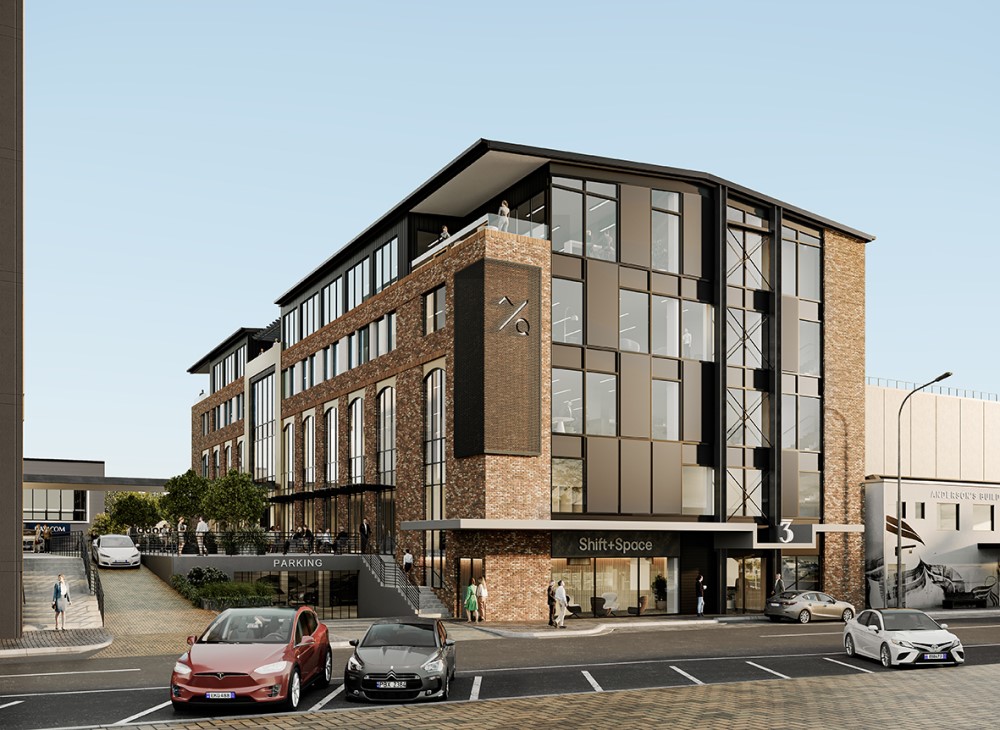 The development features premium grade office, commercial and hospitality space, luxurious harbour views, a significant outdoor north facing courtyard area and features four main street frontages. "Stage 1 of the Northern Quarter reflects the connection to Tauranga Moana and the heritage of the site. The natural light and connectivity of the space within the development will make it a destination people will be drawn to." Says Jason.
Project partners JWL Investments and First Principles Architects & Interiors are targeting a 5 Star Green Star rating for the project.
"We're pretty excited about what we are achieving with this development," says Jason. "From the building materials to the floor plan we've taken a holistic approach to ensure our environmental impacts are low and the sustainability and durability of our materials is to an exemplary standard. It's a durable, iconic building for the people and the city that also includes bike spaces, end of trip facilities, high-quality, flexible workspaces, EV charging and extensive landscaping."
"We wanted to create something iconic and befitting its prime location. What we have achieved is a landmark design that captures a docklands heritage feel with contemporary design and high-quality construction elements. It will look good today and, in many years to come."
The site has been in JWL Investments hands for years and presents a rare opportunity to redevelop a whole city block in the CBD.
"At JWL Investments we invest in property for the long term," says Jason. "We don't design, build, tenant and sell. We believe in investing in durable, exciting and unique developments for the city that we can proudly own for years to come."
The stage 1 Northern Quarter development is set for completion by mid-2024. Stage 2 of the development is in the design phase.
Project timeline:
Aug/Sept 2022 – Archaeological site testing
Nov/Dec 2022 – Demolition works
Jan 2023 – Ground improvement works
Feb 2023 – Physical construction commences
Completion – Mid 2024
---
Read more about the new lease at the Northern Quarter in the Holland Beckett Law media release: Holland Beckett Law announce lease deal at Northern Quarter