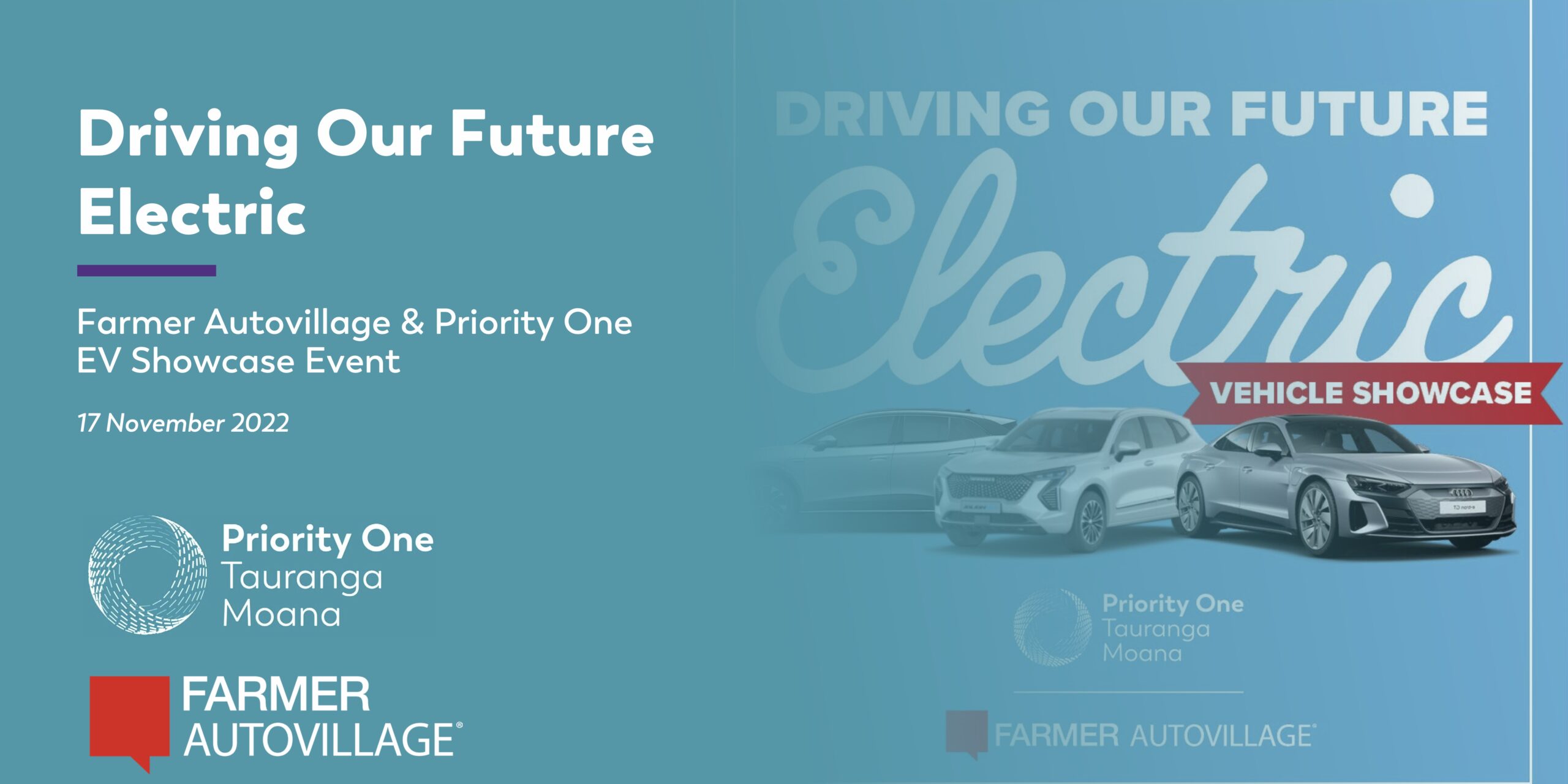 Transport emissions are the fastest growing source of greenhouse gas emissions in New Zealand, accounting for 20% of all the emissions produced. For the Bay of Plenty however, that figure is 44%.
Priority One's Sustainability Lead, Marissa Nikora, has been busy bringing members, local businesses and the wider community together on the issue; "We are committed to creating tangible change for our region as we shift to a more sustainable future."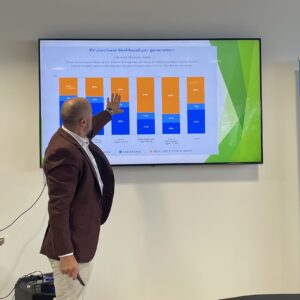 Last week, we were proud to host the Driving Our Future – EV Showcase Event, in collaboration with Farmer Autovillage, supported by GoTo Car Share and UBCO. The event was aimed at informing and changing our approach to alternative transport solutions and reducing carbon emissions.
Guests were introduced to the latest models of EV, PHEV, and hybrid options of sustainable vehicles. Farmer Autovillage Managing Director, Mike Farmer, explained the intricate and technical details around the different models and the clean car rebate, as well as some insider knowledge on supporting business' transition into the EV space. For more information and to book your EV test drive, visit www.farmerautovillage.co.nz or contact info@farmerautovillage.co.nz.
The event also served as a platform for the recent launch of GoTo Car Share, an EV car sharing platform offering a sustainable alternative to corporate car sharing. To celebrate the launch, GoTo offered free sign up to the platform for all business attending the event, and a spot prize awarded to one lucky winner for a "free EV for a weekend"! For more information and to register with GoTo, visit: www.goto.nz; or email Steven Vincent: steven@goto.nz.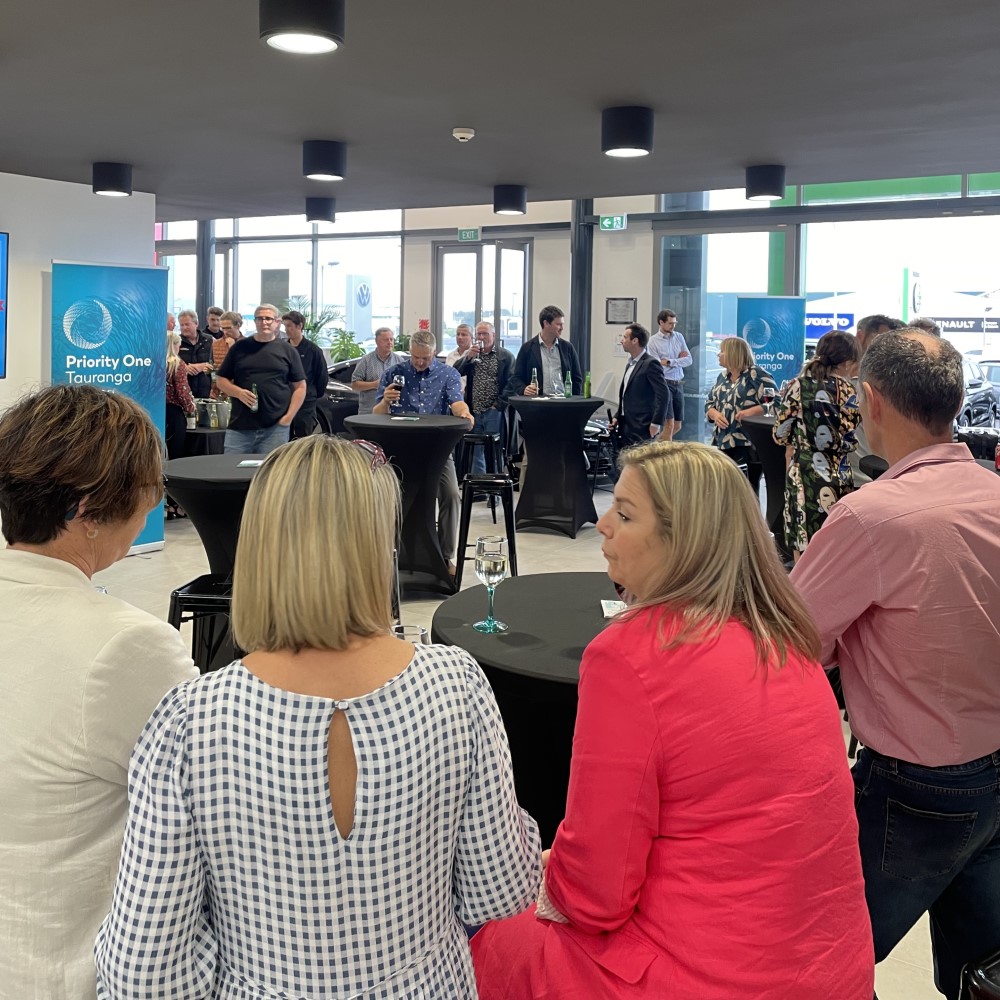 For those looking to make their transition to sustainable alternatives more adventurous, Chris Glazewski from UBCO showcased their 2X2 EV adventure bikes. Road registrable and ready for adventure, the on/off-road electric bikes are versatile and tough for commuters, delivery riders, weekend warriors, and a great alternative to gas-powered bikes. For more information on UBCO bikes and to book your test ride, visit: www.ubco.co.nz; or contact at: info@ubcobikes.com.
Nearly 70% of transport CO2 emissions are from cars, SUVs, utes, vans and light trucks, but as a collective, we can shift our behaviour to a future we can be proud to pass on to the next generation.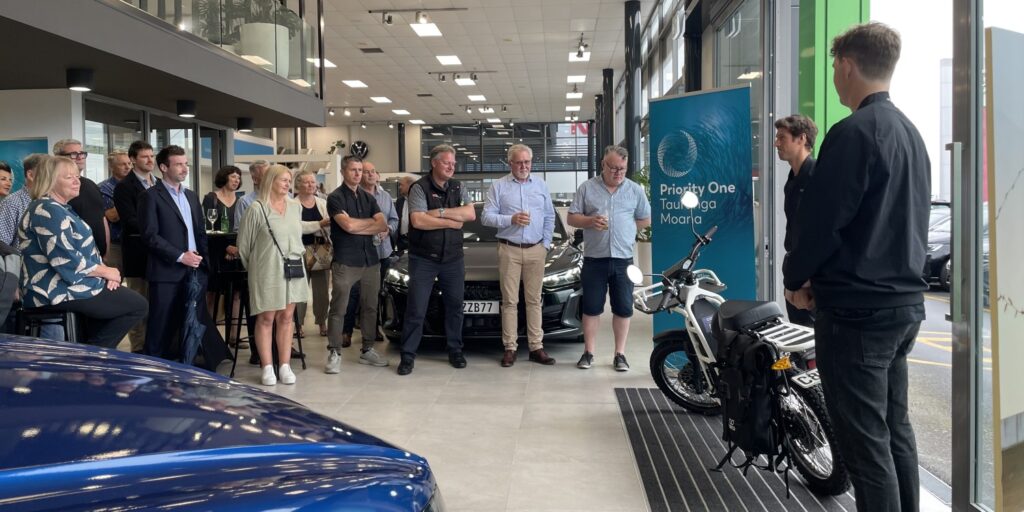 ~~~
As a part of our sustainable strategy, Priority One is also looking at other industries where we can make positive changes. The construction industry accounts for as much as 20% of New Zealand's emissions, which is why we have teamed up with NZGBC to deliver an intro to the new GreenStar building standard; a benchmark for low-carbon, low impact projects that focus on operational efficiency and the health & wellbeing of the building's occupants. This event has been postponed until 2023, but if you wold like to know more about it and to register your interest, contact Marissa: marissa@priorityone.co.nz