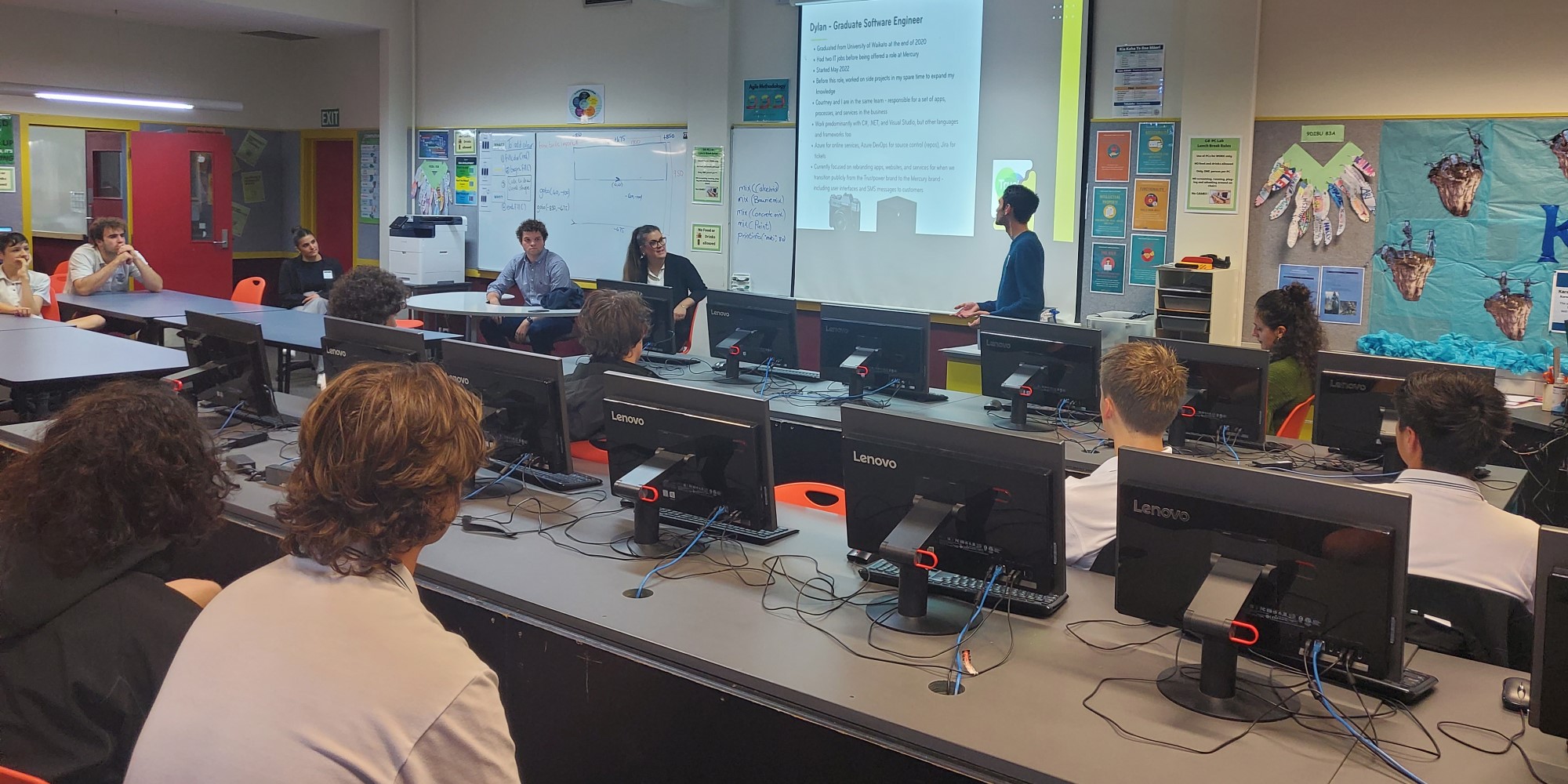 Mercury's emphasis on technology and innovation aligns with the growing demand for tech-savvy individuals who can contribute to the development of renewable energy solutions and efficient energy systems. The company's commitment to sustainability for Aotearoa New Zealand and a transition to a low-carbon economy was highlighted when their IT team recently met with digital science students at Otumoetai College in collaboration with the Priority One Instep programme. 
Dylan Hodder, a 2020 University of Waikato graduate began his career as a Software Engineer for Mercury in 2022. Dylan shared his experience of transitioning from university to the workforce. He emphasised the importance of continuous learning and gaining practical knowledge through side projects. Dylan and his team are responsible for a set of apps, processes, and services that utilise multiple languages, frameworks, and various software including, Azure and Azure DevOps, Jira, C#, .NET and Visual Studio. Dylan's journey served as an insight for the students, showcasing the possibilities of careers that await them in the future.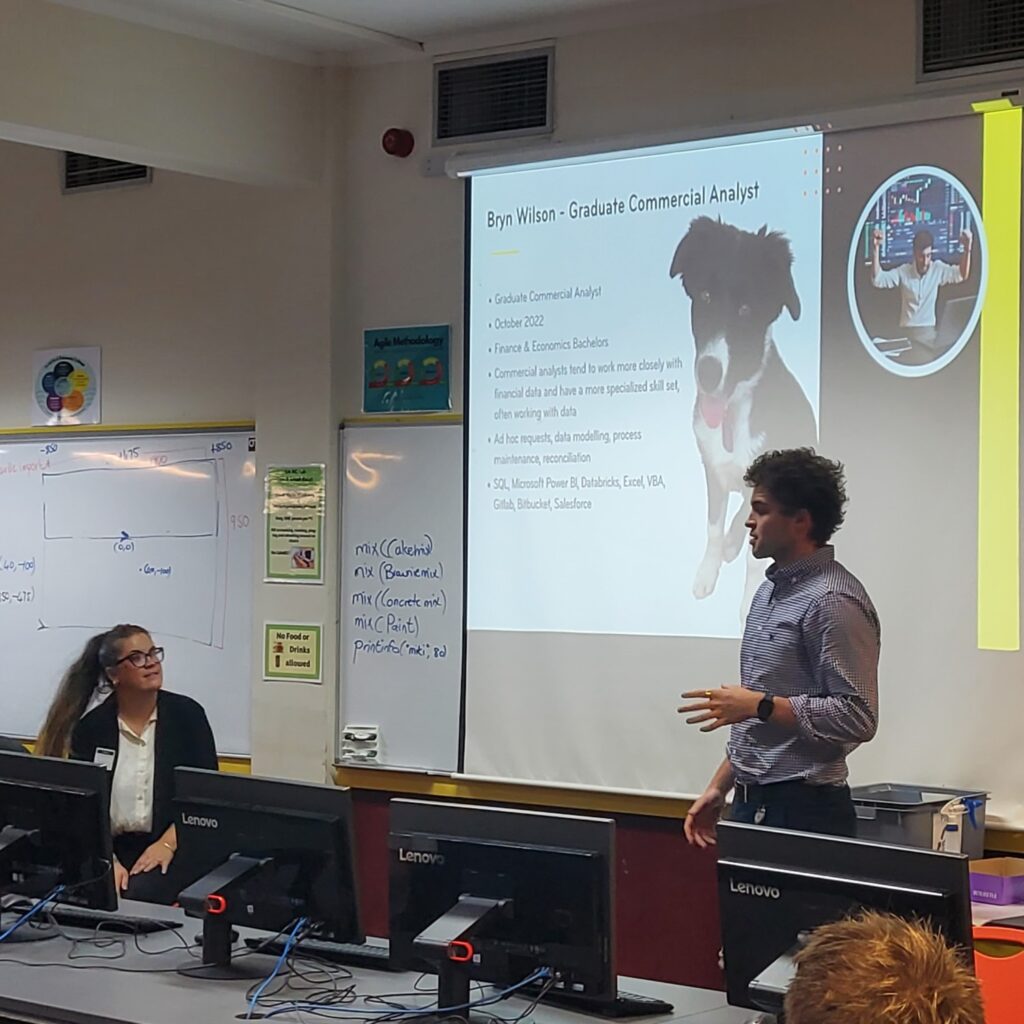 Bryn Wilson, who graduated with a Bachelor of Finance and Economics provides knowledge into the financial aspects of IT for Mercury. As a Commercial Analyst, Bryn works closely with financial data, data modelling, process maintenance and reconciliation. Bryn reviewed the specialised skill set required for data analysis and stressed the significance of learning tools like SQL, Microsoft Power BI, Databricks, VBA, Gitlab, Bitbucket, Salesforce and Excel. Bryn's presence showcased the diverse opportunities available, beyond traditional coding and software development roles. 
Courtney Spencer, a Business Analyst at Mercury, analyses the company's processes, operations, and systems to identify opportunities for improvement and make recommendations for change. Courtney offered a unique perspective as someone who started in the call centre and worked their way up over nine years through different roles. Courtney spoke about the importance of gaining practical experience and learning on the job, point out that formal qualifications are not always a barrier to success. Courtney's journey exemplified the potential for growth and advancement within a company like Mercury.  
The visit by Mercury's IT team not only exposed students to a range of IT career paths but also instilled in them the importance of adaptability and versatility. The team discussed the ever-evolving nature of the technology industry and the need to continuously update skills to stay relevant as the variables are ever changing.
By nurturing our youth and inspiring them to pursue their interests in technology, Mercury is not only building a future workforce but also preparing individuals for jobs that may not exist yet. The company's focus on sustainability and the transition to a low-carbon economy ensures that these students can play a crucial role in shaping a greener and more technologically advanced future for our region.
Mercury's collaboration with Otumoetai College serves as an example of how companies can contribute to the development of young talent. By sharing their experiences, insights and knowledge, the Mercury IT team has undoubtedly left an impact on rangatahi, and perhaps ignited an appetite for technology by opening their minds to the vast possibilities here in the region.
As we become increasingly reliant on technology, nurturing, and inspiring the next generation of tech professionals is vital. Through collaborations like this between Mercury and Otumoetai College, we can create a future workforce that is equipped with the skills, knowledge, and enthusiasm needed for the future of work.