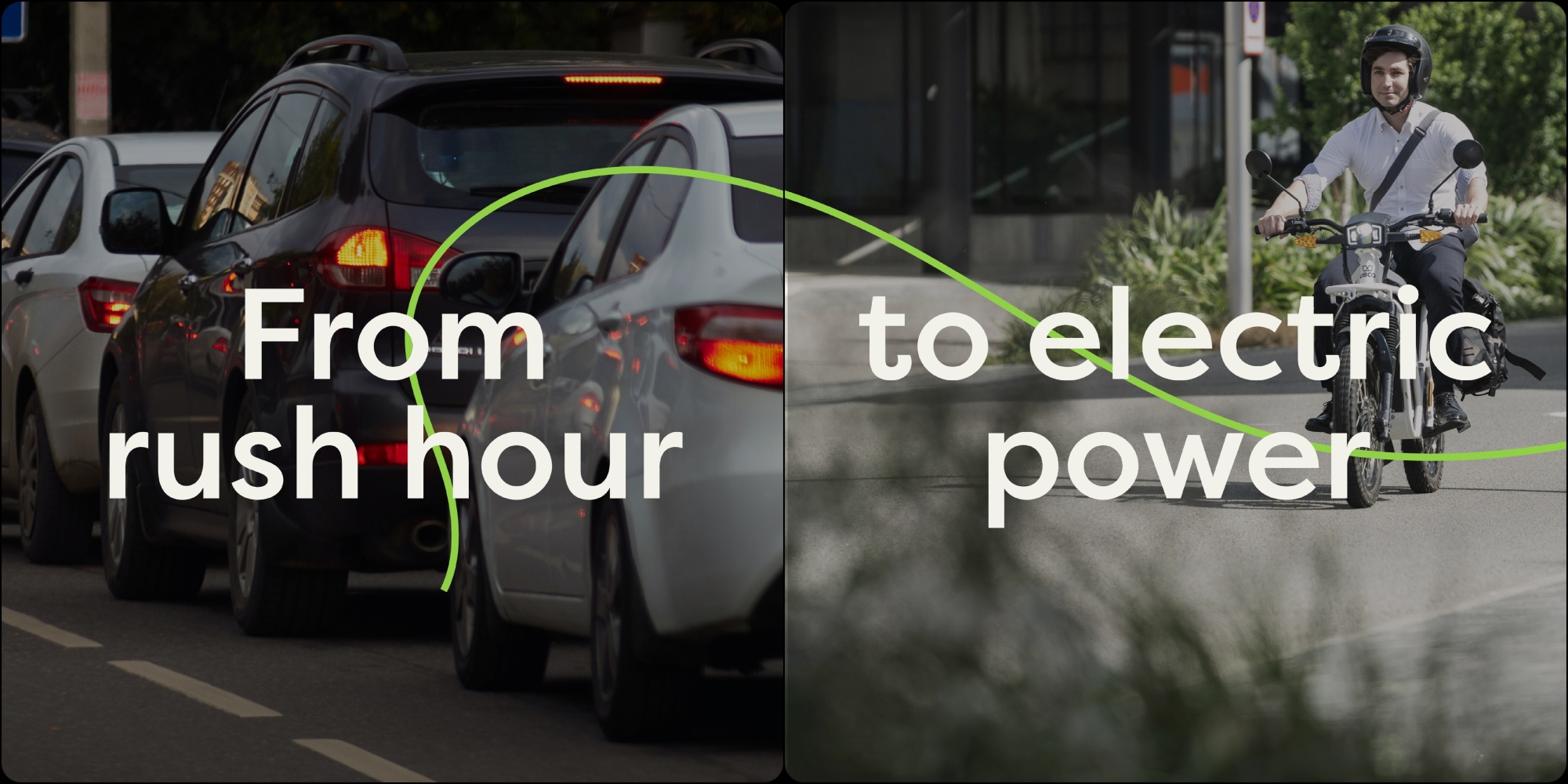 Tauranga commuters may be in the grips of gridlock right now, but a group of organisations, businesses and councils have banded together to give residents a taste of what their trip to work could be like, without the standstills.
Running throughout July, commuters can book a free, one hour session at the Shift Hub – a pop up interactive experience where they can reimagine their commute and have fun test-riding some alternative transport options.
The brainchild of Priority One, and brought to life in collaboration with cross-industry partners, the Shift Hub is a dynamic, engaging space for commuters to learn more about the sustainable transport options available, and how they can make a shift that will work for them.
Nearly 90 per cent of journeys to work in Tauranga are made by private motor vehicle, contributing to traffic congestion, lower productivity and carbon emissions.
However, Priority One General Manager – Communications & Engagement, Melissa Conrad, says that doesn't need to be Tauranga's future.
"Nobody wants to be sitting in traffic for hours every day, but many commuters think alternative modes of transport can't work for their lifestyle, so they are resigned to sitting in crawling congestion.
"That is where the Shift Hub comes in. Through this fun, free interactive showcase, we're finding out the barriers that stop locals opting for alternative modes of transport, brainstorming ways to make their commute work for them and unveiling the solutions that exist across our region."
"That could mean dropping the kids off to school in the car, then subbing in an e-bike for the rest of the journey into town.
"We want to empower people to make changes to the way they travel, to shift the mindset away from relying on the private motor vehicle to improve their quality of life, and to help make sure Tauranga is still a city people want to live in, in 50 years' time."
Ms Conrad says making the shift to more sustainable transport options may feel challenging and acknowledges it isn't a one size fits all approach.
"From years of reliance of using private motor vehicles, it may feel like shifting to another mode can be challenging, but there are many options that exist which could fit into people's commutes, routines, and lifestyles. From e-bikes, e-motorbikes, public transport, car share, e-scooters, e-mopeds, rideshare, Locky docks, EV chargers, walking and cycling – there is plenty to explore so you can rethink your commute and shift, your way."
Priority One Chief Executive, Nigel Tutt, says one of Priority One's strategic pillars is sustainability, and supporting the region to move to a lower carbon economy.
"As we embark on our commitment to be New Zealand's most sustainable city, Priority One has a focus on transportation projects and shifting mindsets around how we travel.
"While we know that the Western Bay is desperately short of transport infrastructure, sustainable, future-proofed solutions must focus on more than just building roads.
"Businesses and staff need to do their bit to help our transport network become more efficient."
Mr Tutt says a strong sustainability position is essential for the Western Bay of Plenty economy to remain competitive.
"The Shift Hub is just one of the projects we are undertaking that has the potential to influence change that will positively impact environmental, social and economic sustainability across the region."
The Shift Hub, located at 176 Cameron Rd, will be open Monday to Saturday until 29 July. Each one-hour session can accommodate up to 20 people and can be booked here. If you would like to make a larger booking, contact: info@priorityone.co.nz.