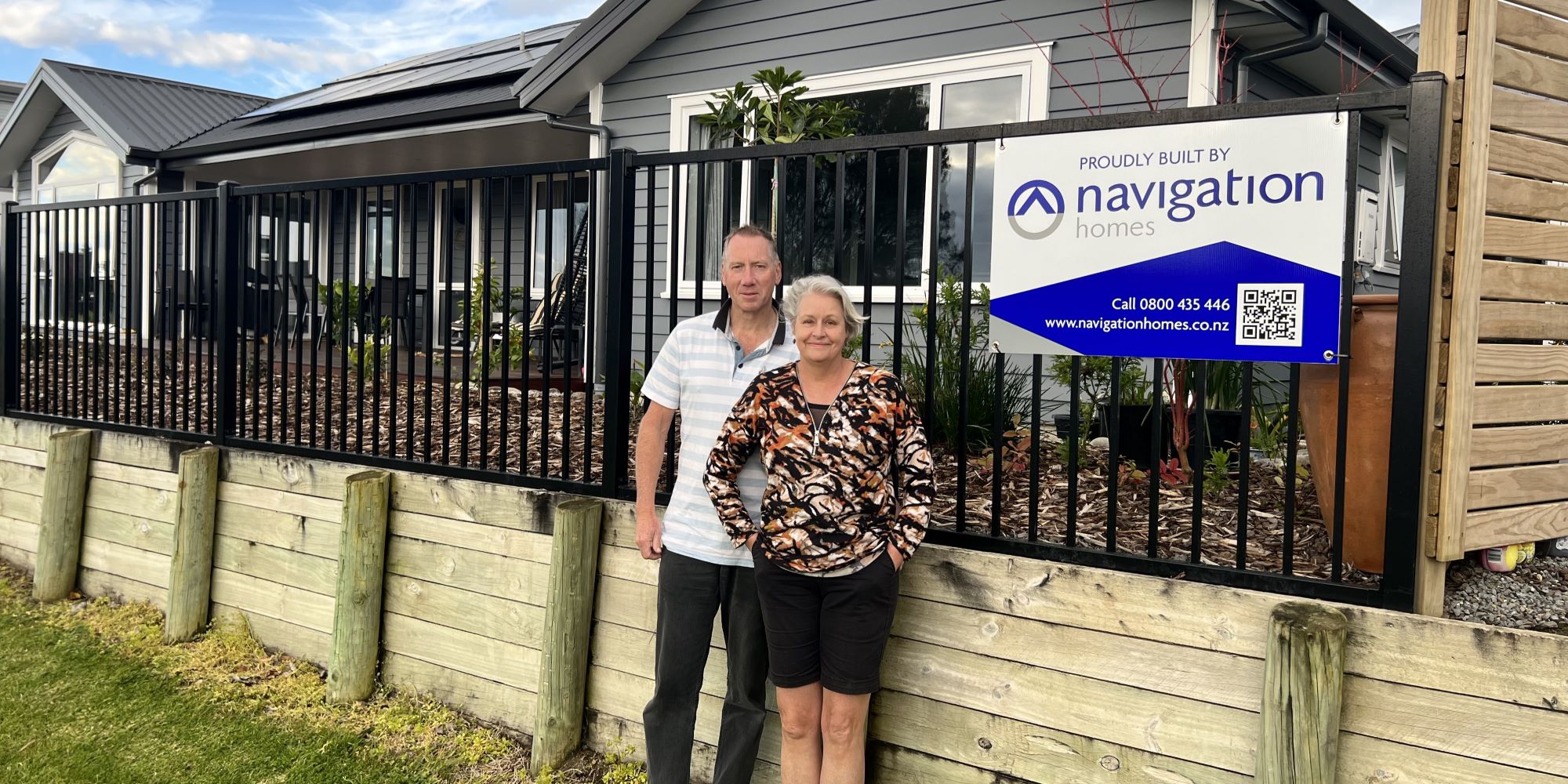 In today's competitive job market, companies are constantly seeking ways to attract and retain talent. Traditional employee benefits like the well-being allowance and extra annual leave days are standard offerings, but forward-thinking companies should be exploring innovative ways to empower their workforce and support them holistically. One such groundbreaking concept created by Navigation Homes is the Rent-to-Own housing initiative, aimed at increasing employees' prosperity and stability through homeownership. Managing Director Greg Steele, who was awarded the Urban Task Force's (UTF) leader development scholarship in 2022, says that the potential benefits of implementing these types of initiatives could revolutionise the employer-employee relationship and alleviate significant pressure. Also attracting talent to our region by addressing the housing challenge is a game changer.
Navigation Homes is offering professionals who immigrate to New Zealand the opportunity to build a new home and rent it until they have the ability to get a home loan to take the full ownership. Currently immigrants are disadvantaged by not being unable to get a home loan until they have their residency visa. Even once they do have a visa, the shortage of housing and of rental properties and the uncertainty of tenancies creates added pressures. The minimum requirements to qualify are, a signed New Zealand employment contract, a thirty per cent deposit (flexible, depending on income) and the intention to reside in New Zealand and gain permanent residency.
"These requirements might not suit everyone, but it's an ideal solution for immigrating professionals with a two-income household, says Greg. "It fills a real gap in the housing market."
Housing affordability and rental shortages have become pressing issues. The Rent-to-Own concept presents an attractive solution for both companies and employees. By incorporating this option into recruitment packs, companies can not only attract talent but also address the challenge of finding suitable housing and make the migration transition smoother for all. Immigrant professionals, especially those with families, prefer to settle in a community rather than move around rental homes. Providing a pathway to homeownership can significantly contribute to the long-term commitment and loyalty of these employees and to our region's growth.
Greg says with a company's support the 'Rent to Own' initiative could be extended to all employees that need help in owning their own home. This would work as an innovative recruitment strategy that helps an organisation differentiate from its competitors by offering a home as part of the employment package.  "This can be a paradigm shift, particularly for attracting skilled workers to more rural locations. In addition, the potential for equity gains in a property can be a massive incentive, along with the company's ability to select the living location for their workforce, which can benefit all parties involved."
"By assisting employees in purchasing a home, companies demonstrate a genuine commitment to their well-being, leading to increased loyalty and job satisfaction. The investment can be structured to ensure the company's capital is recovered over time, while the employee can enjoy the life-changing benefits of property ownership. Companies can step in as change-makers by co-investing in new build homes with their employees. Navigation Homes can assist in securing the home loan to the property, and employees keep the capital gains from the onset of signing the build contract to the time they take over the home loan." says Greg.
---
To find out more go to https://www.navigationhomes.co.nz/rent-to-own/