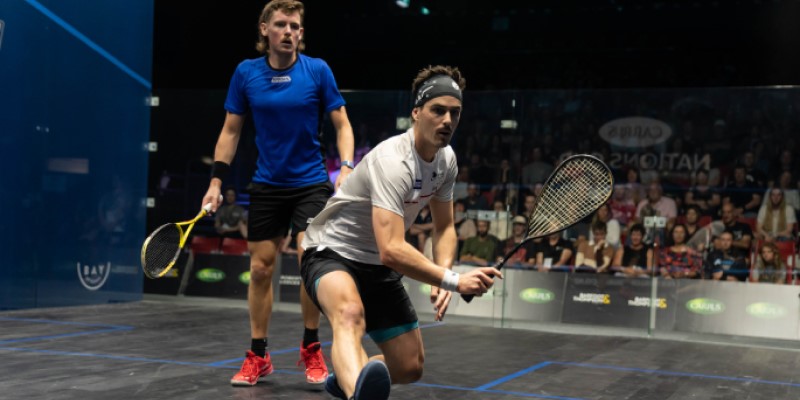 A huge twenty-four teams have been confirmed for this December's World Squash Federation (WSF) Men's World Team Championship in Tauranga.
The biennial tournament, which sees four-man squads from national federations battle it out for the title of World Squash Champions, will be played in New Zealand's Mercury Baypark Arena, and the Devoy Squash & Fitness Centre, Tauranga, from 11-17 December, marking a welcome return for the championship, which has not been played since 2019 due to the COVID-19 pandemic.
The tournament will be one of the largest sporting events of the year in the region, featuring around 100 of the world's best squash athletes. Building on the triumph of last year's Festival of Squash in Tauranga, which served as a precursor to the 2023 WSF Men's World Team Championship, this year's event is primed to significantly bolster the Bay of Plenty's economy, with the success of the preceding festival seeing:
20 nationalities represented at the festival, showcasing the city's global appeal as a host for international sporting events.
Over 7,000 enthusiastic attendees (2,468 unique visitors) flock to Tauranga, eager to witness world-class squash action.
4,273 visitor nights created, bolstering the local hospitality and tourism sectors.
In total, the Festival of Squash generated a substantial gross benefit of approximately $1.4 million for the region in 2022. Anticipations are high for this year's championship to exceed the success of the previous festival, further underscoring the economic advantage of hosting such sporting events.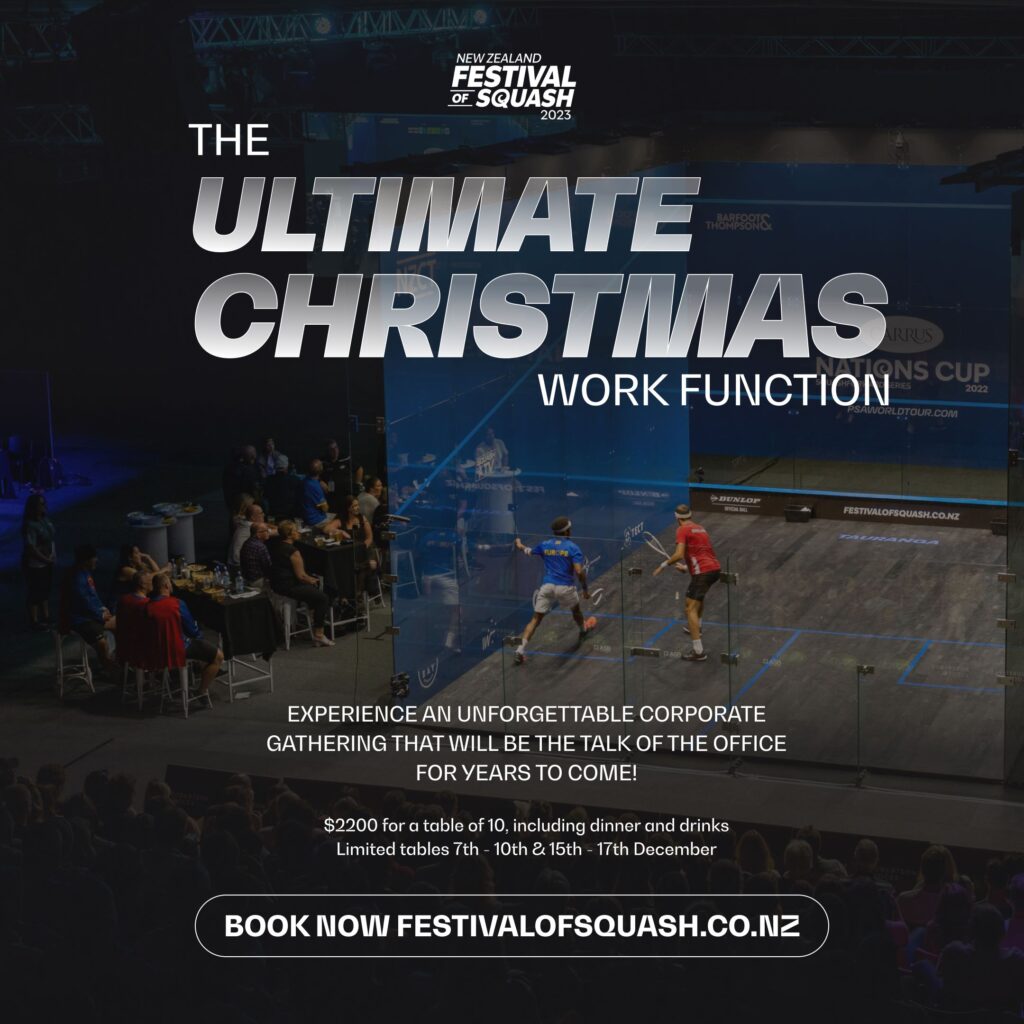 Tickets for the Championship are on sale through the event website www.festivalofsquash.co.nz, with corporate court side bookings of 10 available, too.
Joining hosts New Zealand – headlined by world number five and Commonwealth Games Singles & Mixed Doubles Champion, Paul Coll – are countries from every corner of the globe, including defending champions Egypt, eight-time champions Australia and five-time champions England.
This year's event will also see the Philippines make their debut, while Brazil return for the first time since 1997, with Japan and the Netherlands competing for the first time since 2013.
Tauranga has emerged in recent years as a hotbed of top-class squash, with last year's Festival of Squash well received by fans around the world.
'I'm really stoked to get the chance to play this tournament at home," says world number five Paul Coll.
'Most of the top 10 male players in the world will be competing so there will be a really high level of aggressive squash on display. It's always a really fun tournament and it's great to watch so I'm sure we're going to have a great crowd cheering us on."
Squash New Zealand Chief Executive Martin Dowson says he's thrilled to have a great array of high-quality teams confirmed for the event.
'We're expecting a fantastic competition featuring the best men's players in the world and we're really looking forward to bringing this prestigious event back to New Zealand for the first time since 1983."
Tourism Bay of Plenty General Manager Oscar Nathan says the world championship offers a fantastic incentive for players and their supporters to travel to the Coastal Bay of Plenty.
'We know that they'll enjoy the outstanding competition venue and I'm sure they'll want to make the most of what our region has to offer whenever they take a break away from the courts.
'This will give our local economy a significant boost, with positive flow-on effects for accommodation, hospitality, retail, and tourism operators. It will also give our region valuable exposure through the championship's global media coverage."
Tauranga City Council Commission Chair Anne Tolley says the strong entry response from countries around the globe is a great endorsement of the quality of the Festival of Squash and the manaakitanga provided by organisers and the city.
'It's a great honour to host an event of this stature and to have so many of top international squash players participating in the World Men's Team Championships will make this a very special occasion," says Tolley.