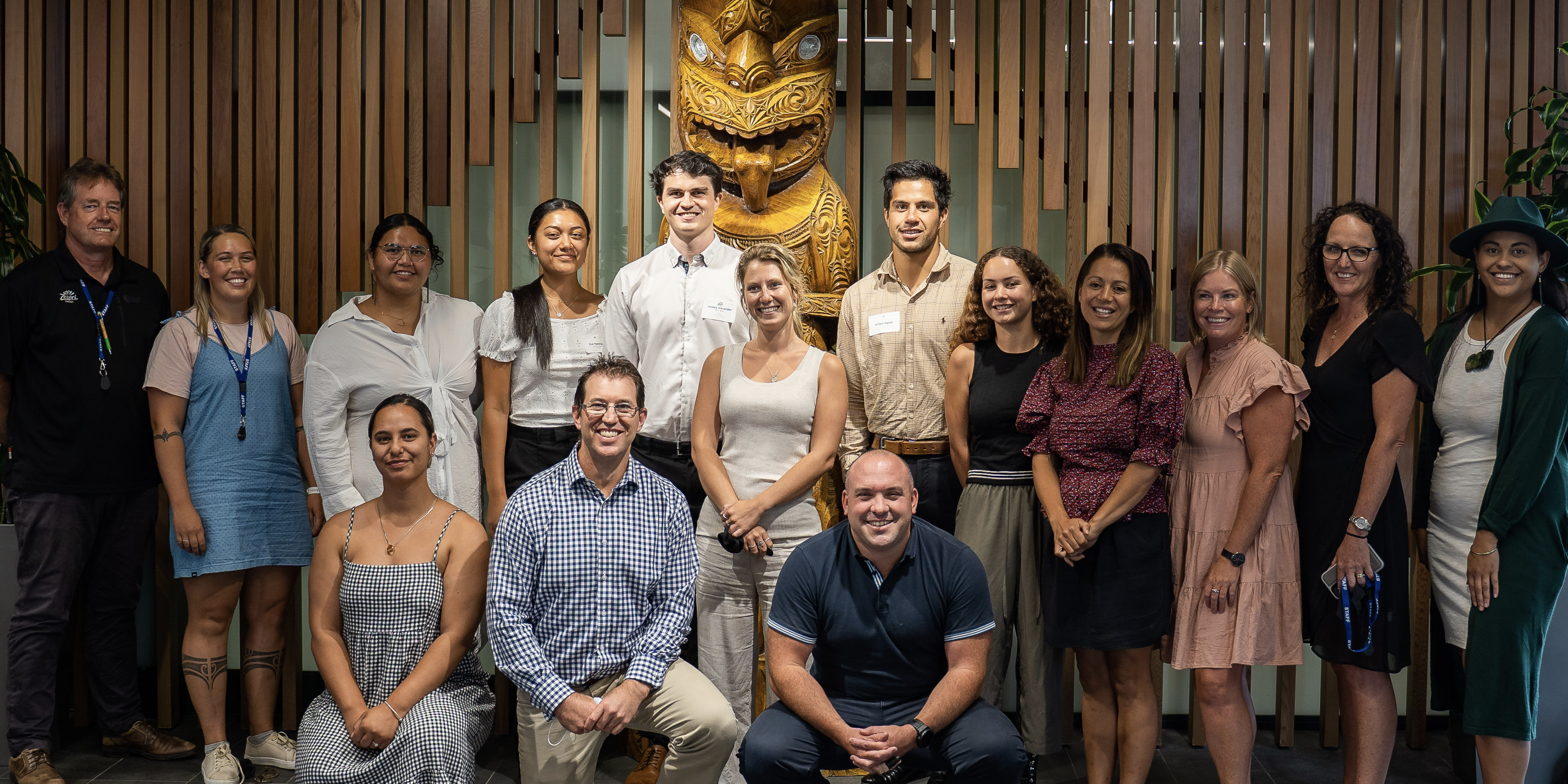 Towards the end of 2021, Toi Kai Rawa launched their first Māori kiwifruit internship programme, right here in the Bay of Plenty. Aiming to increase the participation of Māori in higher skilled and higher paid positions, starting with the kiwifruit sector.
Māori growers are big players in the kiwifruit industry, owning almost 10% of New Zealand's productive crops. On the flipside, Māori occupy 31% of the kiwifruit sectors seasonal (low-skilled) positions, and 47% of the Bay of Plenty Māori workforce occupy low-skilled positions across all sectors. With the third largest Māori population in the country, and a predominantly youthful one (44% of all young people in the region are of Māori descent), opportunity is abundant. The region is expecting 40,000 new jobs to be created by 2050, with the need to create highly skilled jobs to lift productivity and a tight labour market, it is essential for the region's economic growth that the future workforce is prepared.
This is where the Toi Kai Rawa team created opportunity – placing tauira Māori (Māori tertiary students) into intern positions that facilitate high value career pathways across the sector.
On the 29th of November, the programme kicked off with its first cohort of seven talented students who are completing 8-10 week work placements in professional roles across the sector, including: a Communications Intern at Port of Tauranga; a Research Analyst at Matū; and Grower Services Interns with Zespri, NZKGI and MKGI. Over the course of their internships, pastoral support is offered to both the students and employers. As a bonus alongside their placements, students are gathering experience across the kiwifruit value-chain through workplace visits, while also getting the chance to network and participate in Priority One's Summer Open Labs. For the interns, they are enhancing career awareness, skill development, belonging and self-belief to succeed in the professional world.
Not only will the internships upskill the students but also inspire and encourage rangatahi (younger generation) amongst the community to aim high for their future. By providing the opportunity to observe their peers succeed, it will encourage our rangatahi to believe in themselves. It's this representation that is key to driving future success in our community!
We can't wait to see this year's group of intern's blossom. We've already seen much growth in the tauira Māori, and beautiful relationships formed between the cohort and the employers.
The programme will end in February with a celebration hui at Miss Gee's in the Tauranga CBD, where the programme's experiences will be showcased and celebrated.
Toi Kai Rawa would like to give a massive shout out to everyone who has been involved in making these experiences happen – especially the participating organisations; Zespri, NZKGI, MKGI, Apata, Port of Tauranga, Matū, PlantTech, Te Awanui Huka Pak, Kiwi Leaders, Bay of Connections and Ministry for Primary Industries – great things are coming!
If you would like to know more about the programme, are interested in attending the celebration or keen to support future initiatives in this space, please contact our Special Projects Programme Lead, Katie Hungerford, at: katie@toikairawa.co.nz.
'Ki te mahi tahi tātou, ka ora te Iwi'
If we work together, the people will thrive.