Partners and Sponsors
Shift Hub Deals

E-bikes
Electrify NZ are offering 20% off the NZ designed Black bike and 10% off the European Bosch powered  KTM e-bikes to Shift Hub attendees. These deals are available until the 10th of September.
Go in store, or use the code 'Mode Shift' to purchase from www.electrify.nz.

E-Scooters and E-Mopeds
GoScoot Electric Scooters
H20 – RRP $1550, now $1495 + Free Helmet
H60 - $1195 + Free Helmet
H10 - $995 + Free Helmet (extremely limited availability)
Horwin EK1 Electric Moped
$5,295 with free Drive Away Pack
Includes Horwin rear rack, Givi B27NT top box and on road costs (valued at $609)
Contact Cory or Aidan to find out more: cory@farmerautovillage.co.nz | aidan@farmerautovillageco.nz
ph 07 578 6017

UBCO Bike accessories
Receive $500 worth of accessories with any UBCO purchase for the month of August 2023.
Contact sales@ubcobikes.com to access this offer.

GoTo Car Share vouchers
GoTo Car Share are offering a free $20 voucher for your next GOTO Car Share booking. Fill in your details and an instant voucher code will be emailed to you which can be added to your next booking.
Click here to access this offer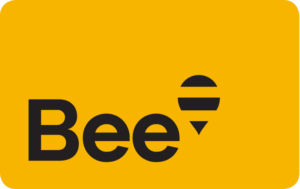 Bee cards
The Bay of Plenty Regional Council is running the Bee Card Initiative for Businesses as a trial programme for Tauranga and Western Bay of Plenty businesses who wish to promote public transportation as a sustainable way for their staff to commute to work. Businesses who take part receive a financial contribution including free Bee Cards with a credit on them for staff to use.
If your business is interested to take part in this trial programme contact: Transport.Admin@boprc.govt.nz