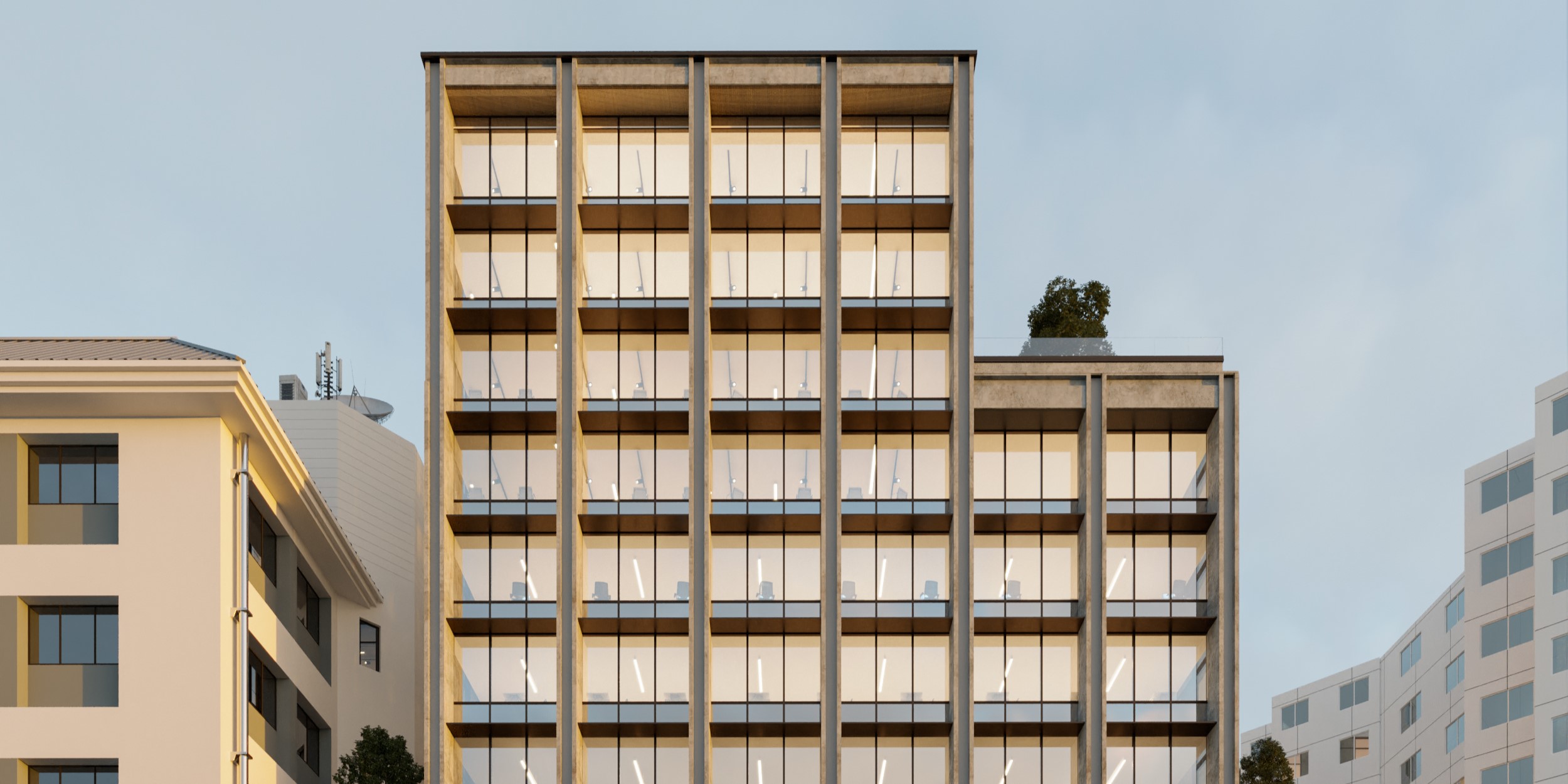 Quayside proudly joins Watts & Hughes and Carrus in a joint venture partnership, in the development of the 35 Hamilton Street Commercial Centre building, based in the heart of the Tauranga CBD.
Quayside has enjoyed an extensive relationship with Carrus, with the shared purpose of collectively exploring developments within the Tauranga CBD.
Through this relationship, the joint venture partnership with Carrus and Watts and Hughes has emerged, which Quayside is pleased to be a part of. This JV trio brings together extensive experience in construction, development and investment. Watts and Hughes is a well-recognised national investment and construction business with strong Bay of Plenty roots.
Carrus, founded by Sir Paul Adams has a formidable reputation across business and property development. Sir Paul is a well-known local philanthropist and businessman, with extensive residential, land development experience and unyielding business acumen.

Sam Newbury, Senior Investment Manager, Quayside Holdings says, ''This partnership builds upon Quayside's previously announced acquisition of Tauranga Crossing demonstrating large-scale co-investment partners with an excellent reputation in the property sector. We're thrilled to partner with seasoned commercial developers and leaders in the business community. This investment capitalises on Priority One's Blueprint and concurrent Tauranga City Council works, which all pursue the goal of a revitalised thriving city centre."
"Carrus are pleased to be continuing our business relationship with Quayside Holdings, in relationship to the high-quality commercial building in Hamilton Street, which incorporates commercial office tenancies and significant tenant and public car parking in Tauranga CBD.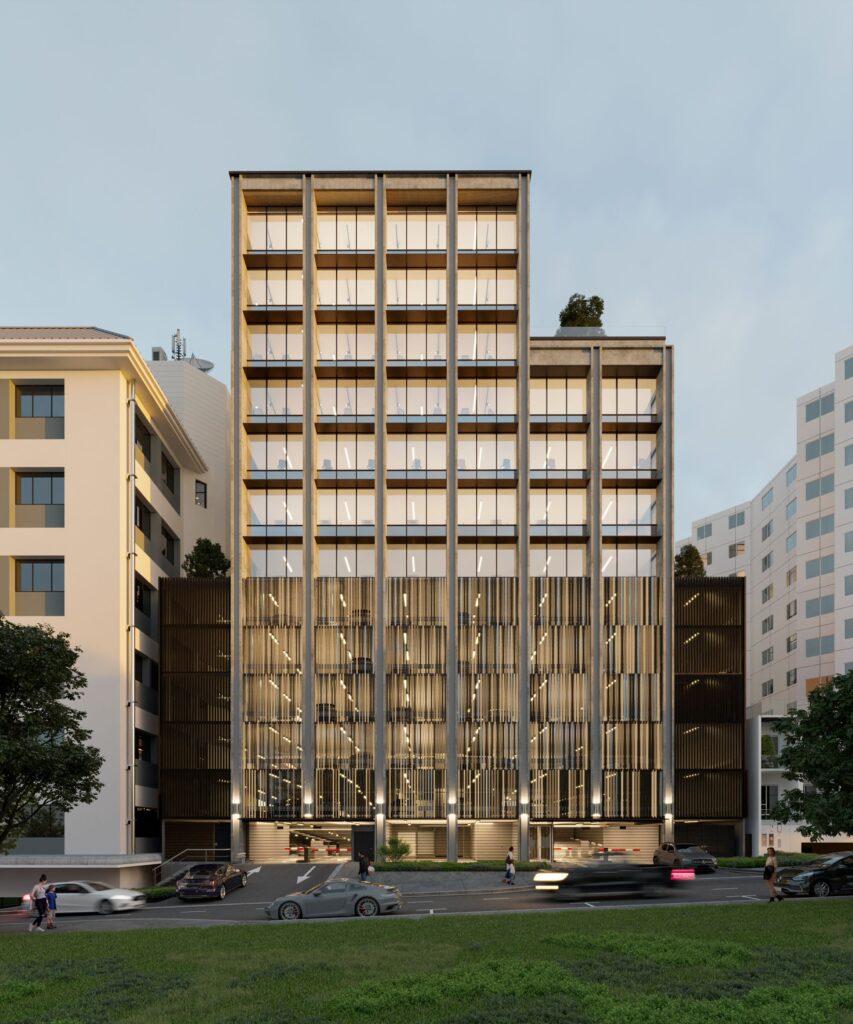 Our Joint Partnership also includes Watts and Hughes, with Craig Watts being a long-time friend and associate.
Collaborating with people and Parties who already know and understand each other's business skills and modus operandi, makes for a very comfortable, professional business relationship.
Carrus are proud to be associated with this group, in providing another part of the Commercial CBD redevelopment that Tauranga City has been lacking" said Sir Paul Adams, Chair of Carrus Group.
Initially designed as a seven-story carpark building, 35 Hamilton Street has been entirely reimagined by the joint venture into a new formation, complete with the provision of new structural engineering to facilitate the change in building design and in response to the seismic requirements.
"Watts & Hughes take great pride in the opportunity to continue to provide quality construction projects to the Bay of Plenty community through this JV partnership. Originally formed in 1984, Watts & Hughes have grown substantially over time, incorporating other enterprises related to our core business. Watts & Hughes Construction employs more than 180 skilled and professional team members nationwide and have completed more than 800 building projects, many of which have been carried out across multiple government agencies and private corporations in variety of disciplines including residential, commercial, industrial and institutional.
The synergy of our relationship with Quayside and Carrus can be seen respectively through successful projects such as Palmerston North Distribution Centre and currently Te Uru Rakau New Building. Not all construction companies balance the best standards of the past with the competence and vision to meet the changing needs of a diverse range of clients for the future.
We do." Says Craig Watts, Managing Director, Watts & Hughes.
When complete, 35 Hamilton Street will be a 14-story building, comprising seven car parking levels on the base, and seven office levels on top, with views across the Tauranga Harbour to the East and Waikareao Estuary to the West. The building will be nestled within Te Manawataki o Te Papa, the new CBD precinct currently being developed by Tauranga City Council.
Working alongside the developers, Tauranga City Council has enabled the deliverable of 200 public carparks within the building and a raft of services to come following the building's completion, a positive outcome for the community.
Tauranga City Council General Manager of City Development and Partnerships, Gareth Wallis says, "We're thrilled about this joint venture. It reinforces the confidence that both the private and public sector have in the revitalisation of our city centre and is a great example of the collaboration and commitment required to support its successful transformation.
"We also welcome the features that the development itself will bring. They'll play a key role in complementing the neighbouring civic precinct, Te Manawataki o Te Papa, and help make our city centre an even greater place for people to live, work, learn and play in the coming years."