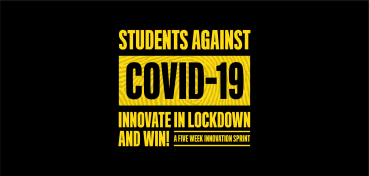 The 10th edition of the Young Innovator Awards has gone down as one of the best after the competition pivoted to enable online participation during the nation's first COVID-19 lockdown. Themed Students Against COVID-19 , what has usually been a three-month jog became a five-week sprint as students continued to innovate their way through problems while isolating at home.
Co-Head Judge, YiA partner and Bluelab Innovation Manager Jono Jones was impressed by how students managed the social distancing restrictions. "We've seen a movement toward creative research; through social media, through digital surveys, through the use of Zoom and Teams to talk to research subjects and test [the students'] ideas… but also simple stuff like over-the-fence talking."
The Awards Night, held at Classic Flyers, was an opportunity to celebrate the achievements of this year's finalists but also to reflect on 10 years of YiA in the Western Bay. The impressive turn-out from our local business community underlined the value they continue to place on students learning the skills of innovation. Further afield, YiA entrants and the competition itself won support from Director General of Health, Dr Ashley Bloomfield, who encouraged students to "keep up the commitment and the innovation post the awards."
YiA's 2010 inception was brought about in part by Ian Macrae of Page Macrae Engineering wanting to reach students who were uninspired by the prescribed nature of regular school classes and provide them an opportunity to showcase their individuality and the skills valued by businesses, more commonly referred to as the 6 C's: Character, Creativity, Citizenship, Collaboration, Communication and Critical Thinking. Fast forward 10 years and these skills are becoming an increasingly common component of our local schools' approach to teaching and learning.
Reuben Woods, also a YiA partner and Managing Director of Woods Agency, is as passionate about YiA as he was in 2010. "We [Woods Agency] have a massive passion for our region, our business community are leaders in innovation, so it's natural to start looking to the next generation to help teach them the process of being innovative… and I'm looking forward to the next decade of being involved in the awards."
Woods Agency, along with Bluelab, Cucumber and Instep are the YiA partners responsible for coordinating the competition – Locus Research have also been involved previously in this capacity. Page Macrae, along with Robotics Plus, Bayfair and Beca Engineering have been YiA sponsors and supporters since the start. More recently they've been joined by Tauranga City Council and the University of Waikato.
We at Priority One/Instep are hugely grateful to these awesome local businesses and organisations that continue to back the competition that supports our region's competitive advantage; our spirit of innovation.