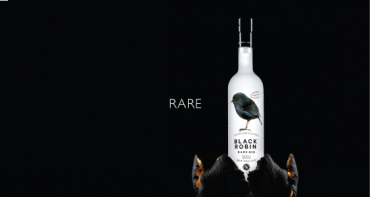 Simply Pure is a locally based distillery who have connected their products to the nature of New Zealand. Two products – Black Robin Rare Gin and Blue Duck Rare Vodka – are named giving tribute to two New Zealand birds. Simply Pure proudly declare their policies to be sustainable and to be acting in responsible operations.
Simply Pure strives to reduce water usage and landfill waste, while using packaging with renewable, recyclable, and biodegradable materials, helping keep our nature pristine.
Simply Pure is majority-owned by the team at Distillerie Deinlein, with experience of manufacturing spirits for close to 60 years. Distillerie Deinlein's mission is constructed around their passion for the craft of distillation, the environment, the country, and the region. This mission has personified into the Simply Pure brand image and its two rare bird products. Simply Pure Ltd is a Tauranga based company that strives to champion eco-consumerism.
Black Robin Rare Gin is inspired by the extremely rare and endangered Black Robin (Petroica traversi), found only on the remote Rangatira and Mangere Islands in New Zealand's Chatham Islands. Successfully saved from extinction in the 1980s when their numbers were as low as five, their survival rested on the sole breeding female, Old Blue, who's direct ancestors now number more than 280.
Blue Duck Rare Vodka is inspired by the critically endangered Blue Duck (Hymenolaimus malacorhynchos) which are endemic to New Zealand and found only in the clean, fast-flowing mountain rivers there. This duck can be found in Te Urewera, Central North Island, Fiordland, the West Coast, northern South Island and, most familiarly, on New Zealand's $10 note.
The Simply Pure brand has connections with the environemtal organisation Forrest and Bird, donating 50c for every bottle sold. These organisations work tirelessly to protect New Zealand's native species and wild spaces for generations to come.
Handcrafted in small batches in the Minden Hills above Te Puna, Simply Pure's objective is to produce the world's most pure, rare, natural, and sustainable super-premium spirits. Launched in 2013 to critical acclaim, Black Robin Gin and Blue Duck Vodka have since won numerous international awards and are exported to several countries.
To learn more about Simply Pure, click here.