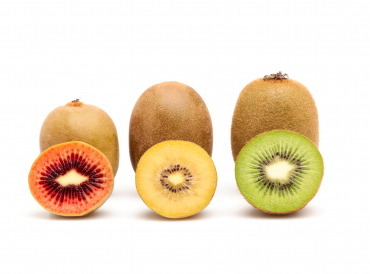 Zespri and Plant & Food Research aim to extend New Zealand's position as the world's most innovative and successful kiwifruit exporter.
A new proposal has been announced by Zespri and Plant & Food Research (PFR) to improve the New Zealand kiwifruit industry's new cultivar development programme. The proposal was shared in a letter from Zespri's Chief Executive Officer Dan Mathieson to growers explaining the aim to drive innovation and strong returns in the New Zealand Industry with this new proposal.
The confirmed discussions of the 50/50 joint venture between Zespri and PFR, who currently hold a 30-year relationship, would focus on breeding new kiwifruit cultivars. This would create healthier, better tasting and more sustainability-focused varieties while extending New Zealand's position as the world's most innovative and successful kiwifruit exporter. This will be made possible through the Kiwifruit Breeding Centre, otherwise to be known as the Centre.
The development has an intention to set up a single autonomous, agile kiwifruit centre whilst retaining strong links to PFR and Zespri. The kiwifruit breeding investments are expected to increase by 50% over the next decade, from $18m to $30m per annum, with additional investment shared by the two organisations.
A robust investigation process explored the need for an upgraded breeding programme resulting with a proposal for the Centre, planning to be based in Te Puke while operating out of Kerikeri, Motueka, Mt Albert as well as a presence in Italy, and China.
"The Centre will help position us to better fulfil the growing demand from consumers for our fruit, ensuring we can continue to lead the world in the production of premium quality kiwifruit which delivers strong returns to growers and enable positive contributions to our communities," said Mathieson in a letter to the industry.
"It represents our commitment to go faster, to explore promising new varieties in our research pipeline and to unlock further innovation so that we can generate even more value for New Zealand and our regions. It is also a response to the challenge of staying ahead of increasing competition."
Further discussions of the proposal, with more information, will become available in the coming weeks. Zespri's Chief Sustainability Officer Carol Ward is leading the project and will also be holding discussions with the industry over the coming months.