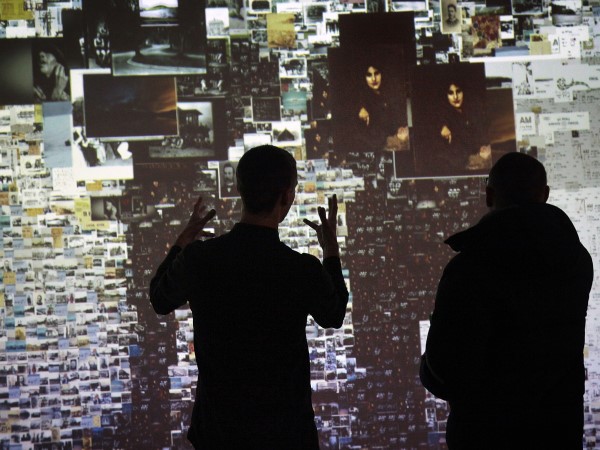 Flags will line Durham Street, water will fall from a giant golden fountain at Tauranga Art Gallery, an endless sunset will light up the Willow Street bus shelter, and an interactive digital experience will combine contemporary selfies with thousands of local images from the past.
The artworks are set to open in October as part of Tauranga Arts Festival's Visual Arts Programme.
The series has been commissioned by Tauranga-based Supercut Projects and is led by Sonya Korohina, an arts specialist, passionate about the power of storytelling to enrich communities.
From October locals and visitors to Tauranga city centre will be able to experience:
'Willow Street Bus Shelter Project' (working title) by Sara Hughes, opening early October
Day and night, bus commuters and visitors to the city centre will be bathed in the golden glow of an eternal sunset. Inspired by the quiet moments and joy that comes from the setting sun, the artist behind some of New Zealand's most ambitious public artworks – Sara Hughes – is creating a special experience for the Willow Street bus shelter. Known for her bright and dynamic projects, the artwork draws inspiration from Tauranga sunsets, captured over the recent Winter Solstice. The artwork will be a gift to the city and is to be enjoyed over the next two years. #mysunset #sunsettaurangamoana
'Echoes: Tauranga Moana' by Storybox and Joe Dixon / 91 Willow Street, 8-31 October
Thousands of photographs from Tauranga Moana will swirl, shift and bloom as part of an interactive digital artwork. Handpicked from the archives of Tauranga Library's Pae Korokī, Tauranga Heritage Collection and The Elms Foundation, 'Echoes: Tauranga Moana' will showcase highlights from these rich local collections; from taonga of national significance, to Te Puke A&P shows, to beach culture from the 60s.
'Echoes: Tauranga Moana' is created by Wellington production studio Storybox and artist Joe Dixon. Featuring an interactive digital sensor, silhouettes of audience members will be cast onto a mosaic of photographs, and selfies can be uploaded, creating an experience where the echoes of yesterday join our community of today. #echoestgamoana
'Brave New World' by Nicol Sanders O'Shea / Durham St flagpoles and Baycourt Foyer
3 Oct – 7 Nov
A worldwide pandemic means we approach every day with caution. Flying high along Durham Street, Tauranga-based artist Nicol Sanders-O'Shea's bright flags will signal a 'Brave New World' where washing hands is mandatory and coming home is tricky. Battles have a start but no finish, daily experiences are data-driven, and coughing is the new smoking.
'A Death of Prosperity' by Darcell Apelu / co-commission with Tauranga Art Gallery, from 22 October
Mount Maunganui-born Darcell Apelu's monumental fountain is being specially produced for Tauranga Art Gallery's 8-metre-high atrium space. Occupying prime real estate, the sculpture will be wrapped in the text 'you will never possess the soil; you will never be secure'. It invites audiences to reconsider perceptions of security, value and guardianship (kaitiakitanga), at a time when land ownership for many is unattainable.
Supercut Projects Director, Sonya Korohina says: "This ambitious series of projects will give the city centre a boost of creativity. It's a team effort and we're really excited to be part of the Tauranga Arts Festival. Thanks to the support of Creative New Zealand and local partnerships including Tauranga City Council, Tauranga Art Gallery and Cooney Lees Morgan, together we are enabling leading New Zealand artists to create projects especially for our community."
Supercut Projects is also behind the successful CITY ART WALK app, a free to download self-guided tour of artworks in the city. Discover these projects from October on the app.