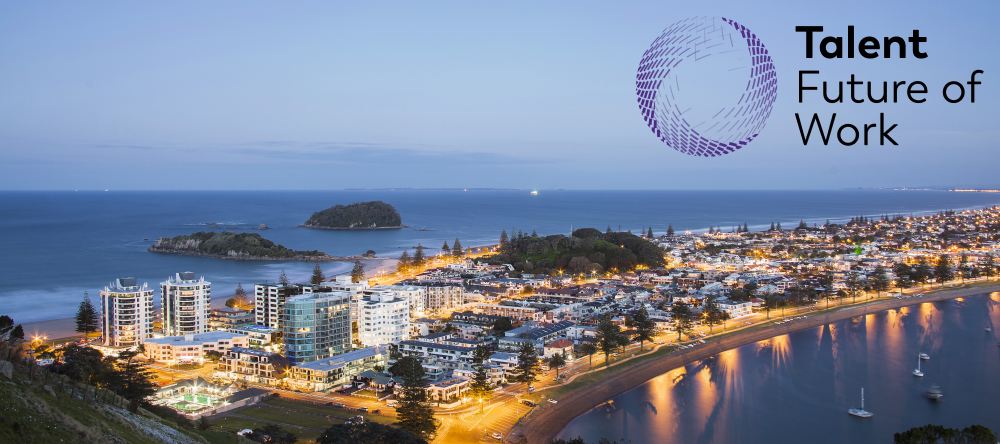 Our employment survey has highlighted that as a region we're fortunate to have many local businesses willing to contribute and help with youth pathways or support people from non-traditional employment and training backgrounds into their businesses. 152 businesses completed the survey with representation from a good mix of industry sectors and sizes. We've highlighted some key findings below, but you can access the results here.
Business confidence remains high
90% of respondents have confidence in their own business
82% have confidence in the local economy
76% believe the Western Bay of Plenty economy is better off than other regions
Despite the sense of optimism, businesses face multiple challenges, especially around employment needs
59% have faced difficulties in filling vacancies in the last 12 months
70% plan to hire new staff in the next 12 months
Staff retention is a high priority. Of particular note was businesses who have integrated Maori values/tikanga into who they are, and how they operate, have seen success with staff retention
Businesses who employed a range of measures to attract and retain staff were the most successful
---
"We have so much potential work but we can't take it all on as we don't have the people to do it."
"We've got great staff and we don't want to lose any of them. We make sure to look after them as well as we can to hold on to them."
---
What can you expect from us?
Priority One is committed to supporting local businesses by ensuring the region is attractive to talent and that local people are equipped with the right skills for the workforce.
We're currently working on:
Industry voice and advocacy – we regularly facilitate local employer forums to understand current labour market issues and take an active role as a member of the Government mandated Regional Skills Leadership Group. We've recently been lobbying the government over the impact that current immigration settings are having on employers' ability to fill skills gaps.
Long term skills matching to market needs / what is being taught – understanding long term employment needs for the country and region. Partnering with tertiary providers to deliver to these needs. Promotion of industries, careers and courses related to these.
Youth employability – our Instep programme works closely with local schools to align student learning with business needs through student internships, industry visits, Canvas Careers Expo and skills-based projects such as our Young Innovator programme.
Employment pathways for those harder to engage in the labour market – our skills and employment hub, Ara Rau, connects job seekers with sustainable employment opportunities or training pathways. Currently, Ara Rau is running a series of workshops for business on:
[Please note: Due to Level 4 lockdowns, this has been edited on 25/08/2021. Please keep up to date with any date changes]
Building Awesome Places to Work – September/October
The Journey to Inclusion: An introduction to JEDI (Justice, Equity, Diversity, and Inclusion) for Business – 29th September
Accessible Recruitment – Removing Barriers for Disabled People in your Recruitment – to be confirmed
We're also holding an Infrastructure industry awareness day on 21st September for job seekers wanting to find out about entry level roles into one of the region's biggest growth sectors.
Talent attraction – we're putting together a roadmap to leverage Tauranga's new status as a university city to develop our reputation as a great place to study especially if you want to align your studies with employment outcomes. In addition, our Wish You Were Working Here talent attraction campaign tells the stories of local businesses and why Tauranga is a great place to live, work and play.
Partnerships for socially responsible employment – we've recently partnered with the Ministry of Social Development to support employer-led conversations around the support businesses need to recruit, grow and retain staff.