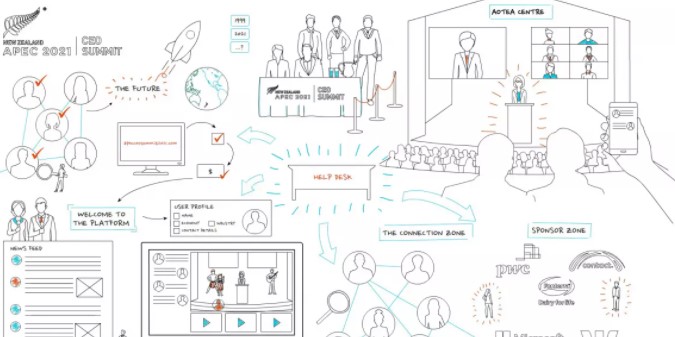 New Zealand hosts the APEC CEO Summit once every 21 years. This year, for the first time ever, the Summit will be live in Auckland, on 11 and 12 November, and streamed internationally.
APEC will feature thought-provoking keynotes, CEO panels, and presentations from a number of world leaders, and will canvass the big topics being grappled with by business and government across our region and the world.
The APEC CEO Summit will be held as an in-person and virtual event. New Zealand attendees in Auckland will be joined online by delegates from around the world on 11-12 November (NZT).
For more, please visit the APEC CEO Summit website