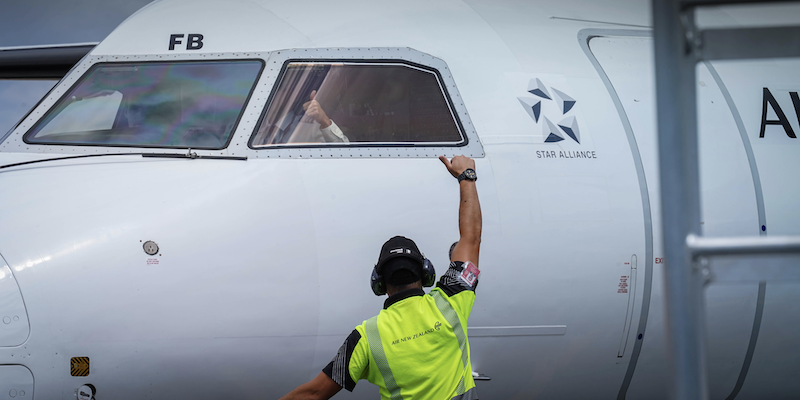 JNP Aviation Training (JNPAT) is a newly registered and one-of-a-kind tertiary training provider here in Mount Maunganui, Tauranga. In February and July 2022, students will be able to enrol in New Zealand's first NZQA certified aviation ground handling programme – the New Zealand Certificate in Aviation, Ground Handling (Ramp Operations).
When on offer, JNPAT's programmes and micro-credentials will provide students with the necessary unit standards and qualifications to up-skill or obtain a career in aviation, along with rare career opportunities across a network of airports throughout New Zealand.
JNPAT's parent company, JNP Aviation, provides world class airport handling services in the aviation sector, setting a new standard in aviation services. Students who choose to study with JNPAT will have the opportunity to study theory in the JNPAT classroom (Hangar 8, Aerodrome Road) and practical components on-site (Tauranga airport), with industry experts who have extensive knowledge and experience in their field.
These airport operation roles are vital to providing a safe and efficient airport environment. All airport operations require specialist skills and knowledge, and all those working with aircraft and at airports must be properly trained and qualified according to aviation law/regulations.
For the last few years, JNPAT's dedicated team of aviation specialists have been working tirelessly behind the scenes; designing, planning, organising and hiring; to establish their new supportive learning environment. Their focus throughout has been on providing excellence and quality in education, without losing the sense of fun and excitement that the world of aviation brings.
The JNPAT whānau has embraced all Tertiary Education Commission requirements and recommendations to ensure they begin the tertiary provider journey with a student-centred approach. The parent company JNP Aviation, already has a strong supportive whānau feel with Māori and Pasifika making up a high percentage of employees.
As a new aviation training tertiary provider, JNPAT cannot wait to share their new program with brand new students and create a future workforce with employees who are highly qualified, safety aware and who reflect JNPAT's passion in the aviation field.
JNPAT aims to provide the best possible opportunity to gain the highest standards in the industry. Students will be gaining tangible industry experience by enrolling in programmes based at this brand new Tauranga training hub.
Watch these guys fly!
JNPAT are now accepting applications for their 2022 enrolment. To find out more, head over to their new website at: www.jnpaviationtraining.ac.nz
And check out their new video.