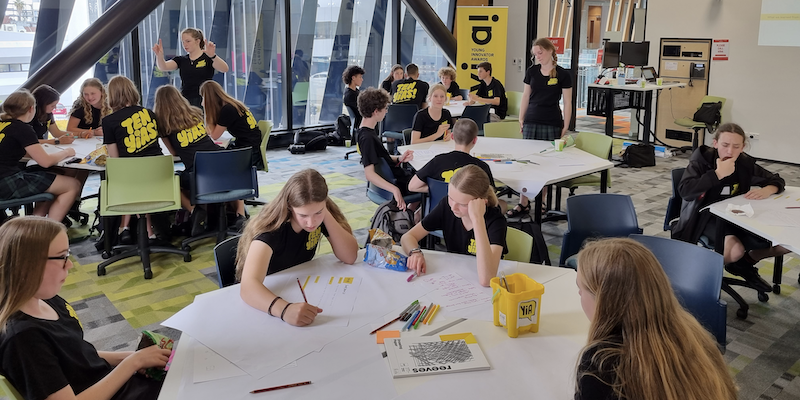 Our yia! Finalists' Workshop has provided an opportunity for our 56 student finalists to hone their skills in testing and prototyping ideas.
Working together, groups had to ideate on one of several given subjects for innovation – including the school bag, the classroom and online learning – to quickly come to a potential solution. They then had to engage with other groups to receive feedback (and not take it personally!) and use that to improve the idea. The emphasis on really listening to and utilising the other groups' feedback came from the observation that this was an area to work on for this year's cohort of yia! entrants.
The workshops were only able to go ahead last week thanks to the combined efforts of Jay Tihema, Operations Manager at Ara Rau – Pathways to Work Hub, and Shane Stuart, Innovation Manager for University of Waikato and Priority One. Both men are leading local advocates for the innovative approach to problem-solving and have supported yia! as presenters and pre-judges this year. We at yia! are thankful to be able to work with such generously supportive, talented people keen to inspire our rangatahi.