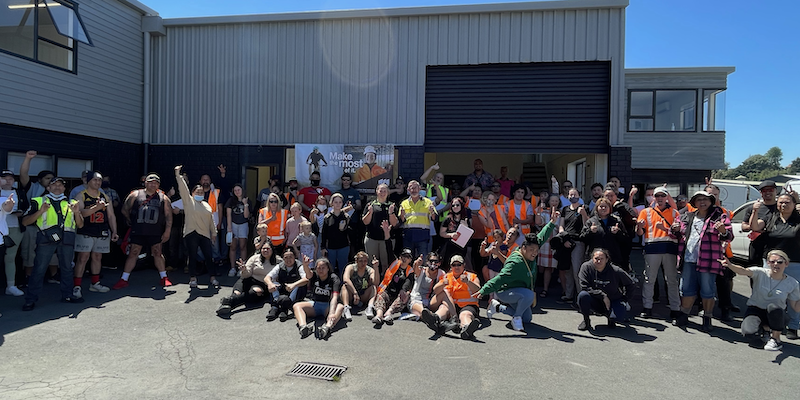 On Tuesday 9th November, Ara Rau held its second Industry Open Day, in partnership with the Solomon Group and Winstone Wallboards, the manufacturers of GIB.
There was a massive turnout; just under 100 attendees, keen to learn more about the 60+ upcoming permanent roles that GIB will be recruiting for here in the Western Bay, as development for their new Winstone Wallboards facility in Tauriko continues to move forward.
Featuring presentations from Matua David, GM of Winstone Wallboards, and leaders from the team managing the new Tauriko build, attendees could get a sneak-peak into the GIB industry and learn more about the exciting opportunities that are on offer. One of the key themes that came through was the importance that Winstone Wallboards placed on a sense of belongingness, collectiveness and teamwork that has been heavily emphasised into a part of their business culture.
There was also plenty of time for attendees to ask questions as a group and in a one-on-one environment with Ara Rau's Employment Navigator, Marissa Nikora. "The Winstone Wallboards GIB Open Day exceeded all expectations" Marissa stated. "I was so happy to see the collaborative efforts of Solomon Group, Ara Rau and Winstone Wallboards come together to make such a successful day and we've already seen a huge amount applications come through for."
The Ara Rau team will manage the post event coverage through their social media channels, and support jobseekers with CV workshops, interview preparation and career navigation, helping people to build their confidence and provide pathways to work. Keep an eye out for the next Industry Open Day focused on the highly important area of Healthcare, due for late this year/early next.