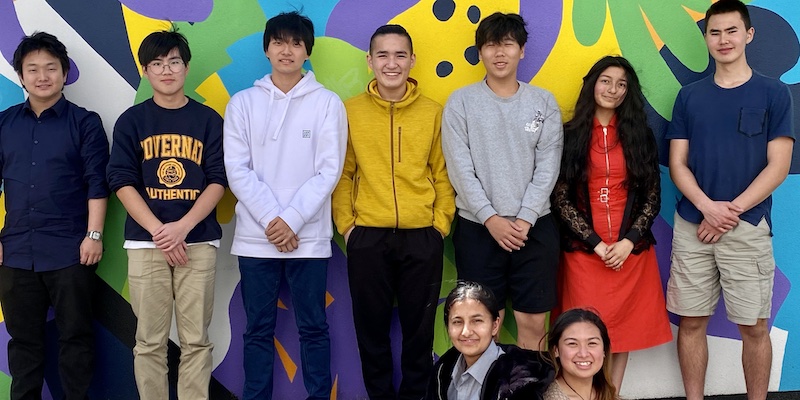 The Global Ambassadors Project engages and empowers youth from diverse backgrounds to become local role models for diversity, cooperation, and global citizenship. The year-long pilot programme launched in October 2021, with 11 ambassadors selected from across Tauranga and the Western Bay of Plenty. More than just participants, each Ambassador is a role model, not only for their peers, but also our wider community including businesses, NGOs, and government organisations.
This ground-breaking new programme is a collaboration between Education Tauranga, Welcoming Communities and Enigmatic Global, co-funded by Education New Zealand and the Ethnic Communities Development Fund.
The team of Global Ambassadors are from Tauranga Girls' College, Bethlehem College, ACG Tauranga, Otumoetai College, Te Puke High School and Tauranga Boys' College.
You can learn more about these inspirational young ambassadors, including their goals and aspirations as a part of the Global Ambassadors Project, here.