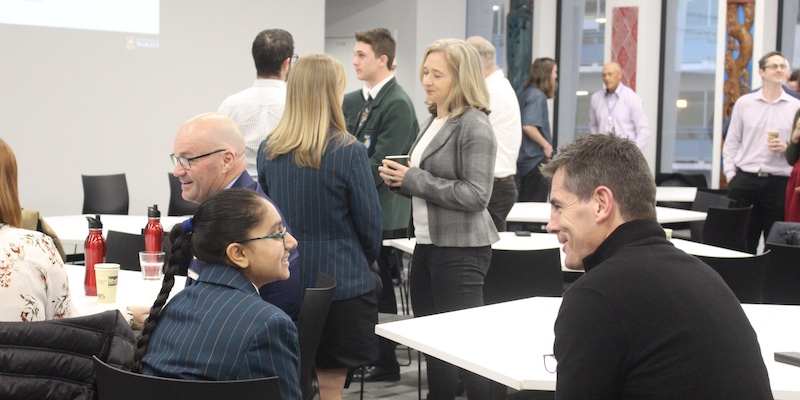 The labour shortage in the WBOP is an ongoing issue for many businesses and organisations. In addition, we know there is often a disconnect between the expectations of young people entering the workforce versus those of employers. We can bridge these gaps together as a community. 
Priority One, in partnership with Venture Centre, are working collaboratively with our businesses and schools to better support the education to employment space. "We need to get our future workforce and employers on the same page." says Ella Dunlop, Vocational Coordinator at Priority One.
A successful application has been submitted to the Ministry of Education and now the wheels are in motion. A comprehensive, in-person event is planned for early March 2022, which will bring secondary school students and local business together, with a focus on four key sectors: Primary Industries, Construction and Infrastructure, Health and Community Services, and Technology & IT.
The event is designed to introduce young people who are enthusiastic about exploring the world of work, to the pioneering businesses that are keen welcome these talented youth into their workplaces.
To get students ready to participate in this environment and provide a better understanding of all the opportunities currently on offer, we need to take a step back and look at how industries and jobs are being presented to them; this is where working alongside employers is crucial. Part of what has contributed to this shift in approach, has been research into the WE3 Continuum and Activities Framework, in which we need to:
Expose them to what is available and what role work plays in our community.
Let them Explore these options and see how it aligns with their skill sets, values and ambitions.
Encourage them to Experience the world of work so they have a better understanding of expectations and realities.
"These 3 stages make up the structure for our event and will lead to some tangible short term and long term benefits for all those involved." explains Ella. "Short term, there's the opportunity for direct matches to be made in the speed-meet, which may lead to Gateway placements for students and help alleviate immediate skills gaps for employers. "
Long-term, students will be exposed to a range of important industry sectors in our region and given the chance to demonstrate the value they can add through their innovative problem-solving skills from a fresh perspective. Employers grappling with how to attract and retain youth in their workplaces thereby have an opportunity to utilise this engagement to input into their recruitment and retention strategies moving forward. In addition, it will also ensure that students view their industry sector as a positive and inspiring space.  
There is still time to get your business involved and future-proof your talent streams. For more information and a chance to be a part of this influential event, please reach out to Ella Dunlop ella@priorityone.co.nz or Andy Howells andy@priorityone.co.nz.