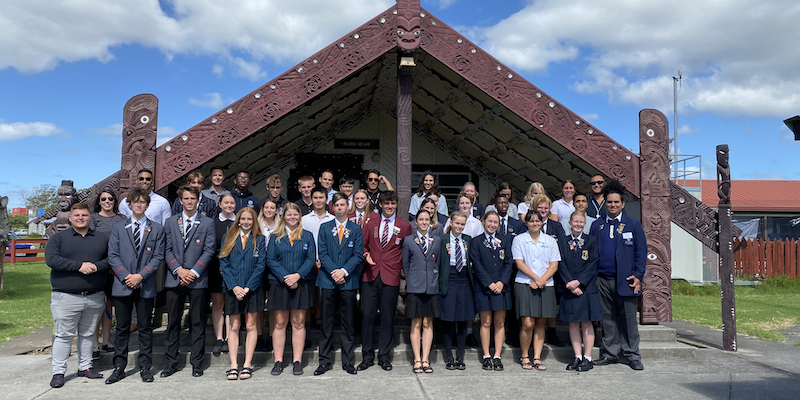 This year's cohort of Instep Young Leaders have spoken and we have listened. They have called for greater transparency around who gets selected to be in the Forum, and for this transformative youth leadership initiative to reach a broader range of their peers.
The Instep Young Leaders' Forum exists to enable our Tauranga Moana youth to ensure that their voices are heard by our local authorities on matters that will impact the region they will inherit. It's equally about developing and demonstrating their leadership and collaborative skills through commitment to year-long cross-school social impact projects.
An application process will be introduced that will allow Year 12 students from across our Instep schools to make their case for acceptance into the 2022 programme more directly. School staff will still be relied upon to spread the word and encourage individuals with leadership potential to apply, but ultimately it is on the students to submit the application. The key dates are as follows:
1st Feb: Applications open
9th Feb: Key school staff/Instep contacts briefed online
18th Feb: Applications close
21st – 26th Feb: Selection panel meets, successful applicants confirmed
3rd/4th March: Overnight noho at a local marae, bringing the group together
Former Young Leader and Aquinas College student, Ben Sokimi, credits his time on the Forum for helping to build valuable connections: "The Instep Young Leaders' Forum was invaluable to me as it gave me the chance to meet and network with those in leadership positions, in their schools, workplaces, and communities."
Please spread word and encourage local rangatahi with leadership potential to apply in 2022 – an awesome opportunity not to be missed!
For more information and general enquires into the Young Leaders' Forum, contact Andy: andy@priorityone.co.nz