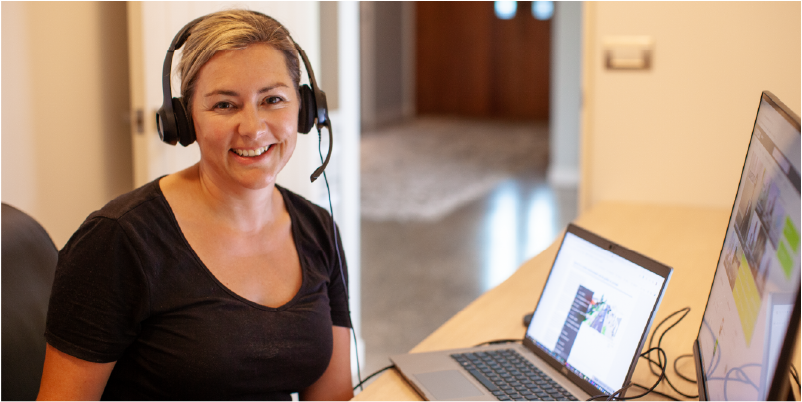 International design, engineering and advisory company, Aurecon, has appointed Erica Walker as its transport planning leader for Tauranga. The appointment aims to strengthen Aurecon's local transport planning capabilities, with the region poised to enter a high-growth phase.
Erica has brought home 16 years' experience in the transport industry in London, with her recent stints featuring Chief of Staff at Transport for London, Transport Manager and Principal Policy Officer at the Greater London Authority.
Working in those high-profile roles helped Erica obtain a wide range of experience that is valuable to both national and local development in Tauranga, such as transport planning and policy, cycleway and public realm design, and complex stakeholder management.
Commenting on her new chapter at Aurecon, Erica said, "I'm thrilled to join the Aurecon team in Tauranga for a few reasons. One of them is the opportunity to work on some of the most exciting and transformative transport projects in the Bay of Plenty region, including those that will support the transformation of the Te Papa peninsula.
"As a Kiwi myself, I have a deep understanding of the challenges and opportunities for local communities when it comes to planning for future transport needs. I'm passionate about using people-centric design to improve quality of life and access to opportunities, by providing people with more sustainable and smarter travel choices."
Jodie Hurley, Aurecon's Tauranga office leader, said of Erica's appointment, "We are excited to have Erica on board. With her extensive public sector experience, Erica will be a great asset to the team as well as to our local clients.
"Erica has a broad skillset in addition to her transport planning expertise. She has proven skills in complex stakeholder management and policy making, having spent many years working with local communities, businesses, and government officials across all levels."
Erica added, "I'm very much looking forward to helping shape the future transport systems in Tauranga, as the region is set to embrace a significant increase in population over the coming decades.
"One of my immediate focuses is to combine my technical knowledge with local insights, building on the region's existing plans to help deliver a truly integrated, efficient, reliable and enduring transport system. This is crucial for Tauranga's future, not only to support the city and wider region to thrive as it grows, but also to improve the wider city environment. Our streets are where people meet, play, shop and connect, so it's important to remember this.
"I've seen first-hand the real benefits of a world-class transport system and I want to help Tauranga deliver the work that's needed to grow public transport options, improve safety and create better environments for walking and cycling. Transport is vital to the success of our city. The investment planned over the next 30 years will leave a lasting legacy, and I want to be part of that."
Erica will be working with many of our major clients, including Tauranga City Council, Waka Kotahi, and Bay of Plenty Regional Council.