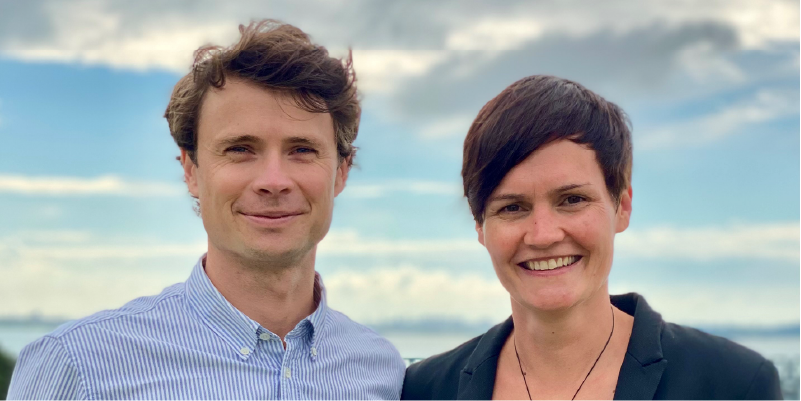 Veros is starting April with exciting news, announcing the appointment of two new standout shareholding partners, Julie Price and Stephen Cornwall, who join the leadership team at Veros. The appointments build on the depth and unique skill set of the team at Veros as the company grows and increases its capability across the property sector of New Zealand.
"We're delighted to announce these latest appointments that recognise the leadership and skills of Julie and Stephen, signalling another special milestone as a company," says Managing Director, Morgan Jones. "Since joining our team in 2019 both Julie and Stephen have grown to be impressive leaders, who exemplify our company values and culture in their approach to work. They have become invaluable members of our team."
Both born and bred in Rotorua, growing up in provincial New Zealand, Julie and Stephen have in common a genuine investment in the growth and success stories of our regions.
At the heart of what Veros do is connect clients with experienced people who know what they are doing and can partner with them to help them achieve their project goals. Julie and Stephen live and breathe the company ethos in bringing a genuine and authentic approach to projects to deliver the best outcome for each project.
Stephen has become a key player in the development management team, working across some very complex and large land development projects. Stephen's strength is his ability to bring together a team whilst simultaneously driving them to deliver outstanding results. With his experience, he understands the technical side of land development which helps to drive solutions and cost savings for projects. "Stephen is extremely hard working and will be the first to put his hand up to lead initiatives that support our team and drive our culture, so it feels a natural step that we welcome him to the leadership team."
With her recent promotion to Senior Project Manager, Julie is a super effective and hardworking leader within the project management team and beyond. She works effectively across projects, pulling together teams on large and complex projects. Julie operates successfully to overcome challenges and chase shifting goalposts on projects in the public eye, which is not easily done. "I'm always pleased to hear from clients of their high regard for Julie and her work."
Veros work across the growth and development spectrum of regional New Zealand including development management, project management, property advisory, and strategic projects. Morgan says the addition of Julie and Stephen strengthens our service delivery capacity and capability. "We are delighted to welcome Julie and Stephen into their new roles in our leadership group, and we congratulate them on these appointments. These two have a passion for delivering excellent results for clients and are leading some of the most exciting projects currently underway across New Zealand."