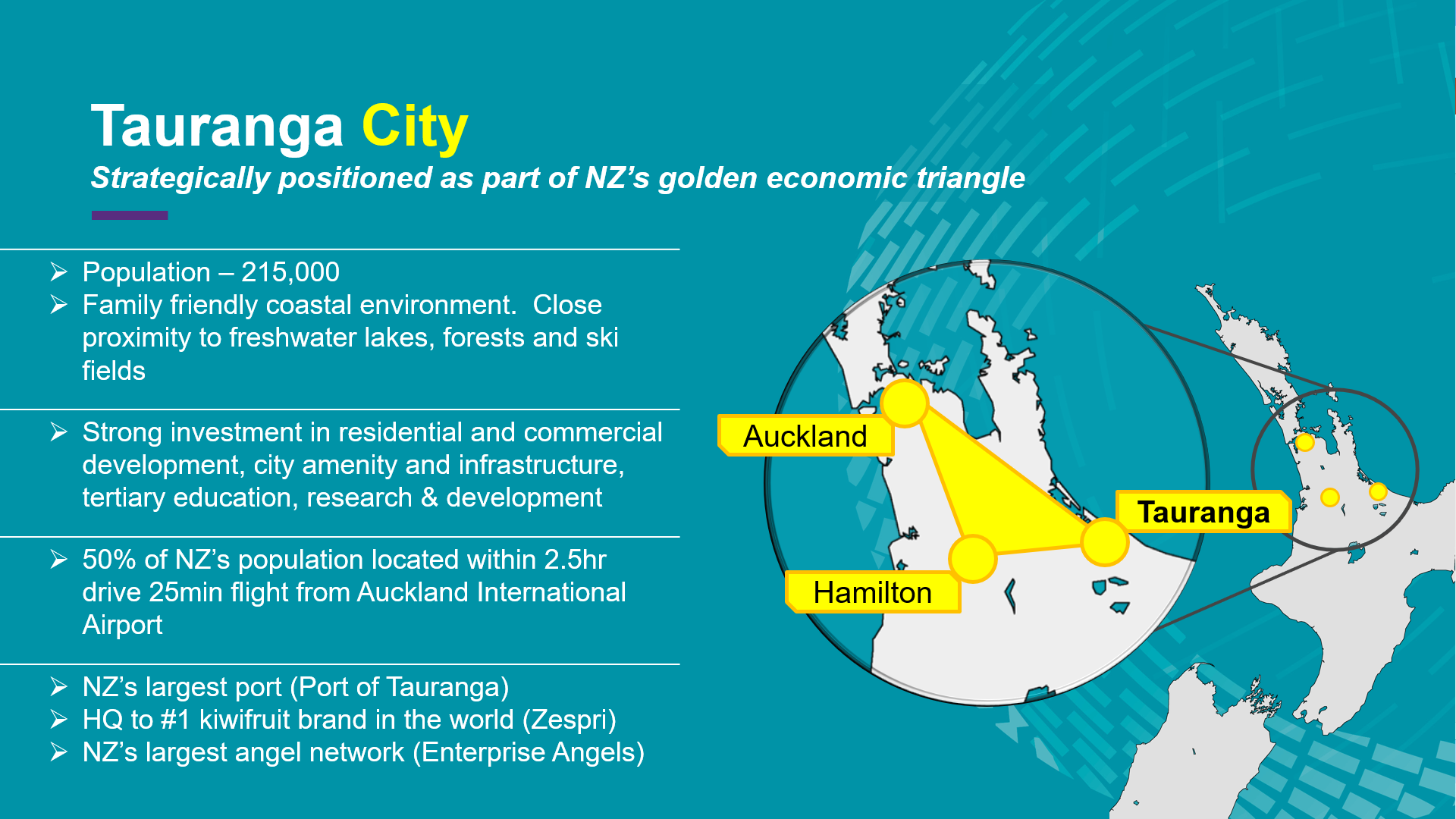 With the full opening of New Zealand's borders announced for July, Priority One took the opportunity to partner with the Edmund Hillary Fellowship and provide a group of high-impact entrepreneurs and investors with a virtual tour of Tauranga/Western Bay of Plenty.
The Edmund Hillary Fellowship was established in 2016 to implement an innovative new Global Impact Visa targeting small numbers of high-impact entrepreneurs and investors who can make a lasting positive impact on New Zealand and the world.
During the virtual webinar, fellows learnt about the region's current and future economic opportunities, particularly in regard to hort-tech and marine bio-tech, along with the city's capital networks, start-up ecosystem and education/research infrastructure.
"Our ability to retain and attract skilled talent in the region and connect that talent with the innovative local businesses who need it, is essential for the region's sustainable growth.  Engaging with the EHF fellows is a key part in Priority One's plan to ensure Tauranga is well positioned to take advantage of New Zealand's borders reopening.  To that effect we're hosting forty foreign Ambassadors here next month to highlight the region's trade and investment opportunities and strengthen our international links " says Greg Simmonds, Priority One General Manager – Workforce & Policy.