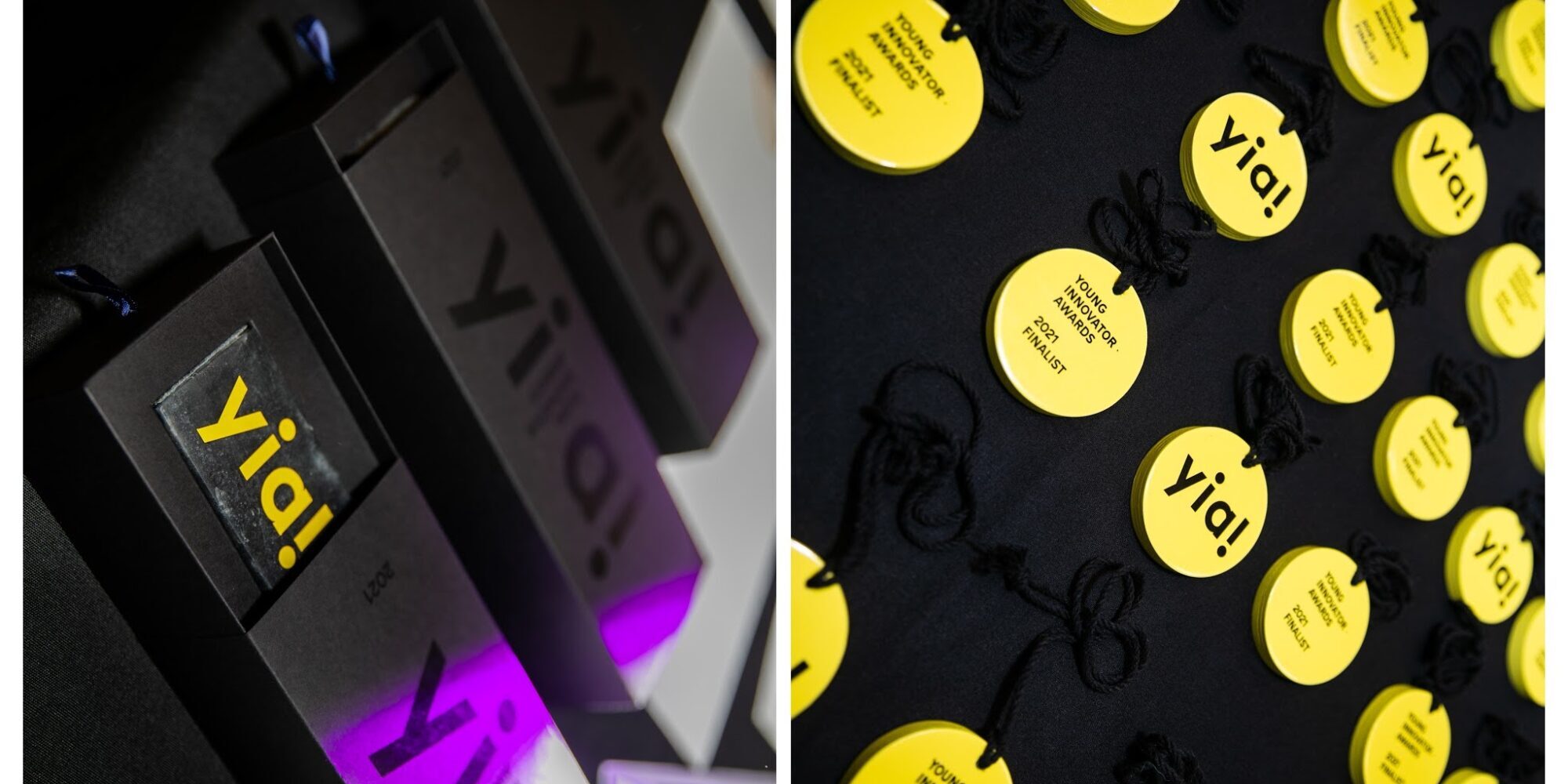 In 2022, we are thrilled to be celebrating our 12th year of the Young Innovator Awards (yia!); an awards programme for students undertaken in collaboration with schools across the Western Bay of Plenty. The programme intends to cultivate skills in design thinking and innovation, future-proofing talent for our region and preparing our young people for the future of work.
Students identify a real-life problem and apply critical thinking, creativity, collaboration and communication to solve real-world problems that help drive social and economic change. We are surprised time and time again by the ingenious innovations that make it through as finalists to the yia! awards – and last year was no exception.
Submissions have closed for yia! 2022 and with 141 team submissions and 9 schools participating, we are in for another bumper year of innovations! Submissions have been focused across various categories, including sustainability, mental health, data, safety and food. Our judges this year come from a stellar line-up of local businesses, and we are grateful for their support. A big good luck goes out to all the students involved, and we look forward to providing further updates in the coming months as yia! progresses.
---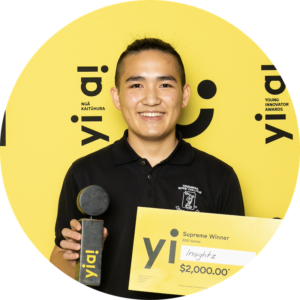 Meet Michael
In 2021, yia! senior supreme award winner, Michael Ren, blew the judges away with his innovation, Insightz; a web-based data visualisation tool that converts NCEA grades from complicated tables into easy-to understand graphs.
He cleverly identified the issue that parents had with navigating complicated tables and developed a solution for them to clearly visualise student progress throughout the year.
Michael loved being a part of yia! and said it was an invaluable experience. "Identifying problems and coming up with creative and unique solutions is a valuable skill to have, especially when there are so many problems around us," says Michael.
For his efforts, Michael received a cash prize and a life-changing internship with programme partner, Cucumber, and he highly encourages other students to participate in yia!. "Entering yia! is a great way to challenge yourself. In there search process, you learn a lotabout your issue (causes and impacts) and possible solutions (cost, technical viability). There are also awesome prizes to be won," says Michael.
We look forward to seeing who takes it out for 2022 – watch this space!