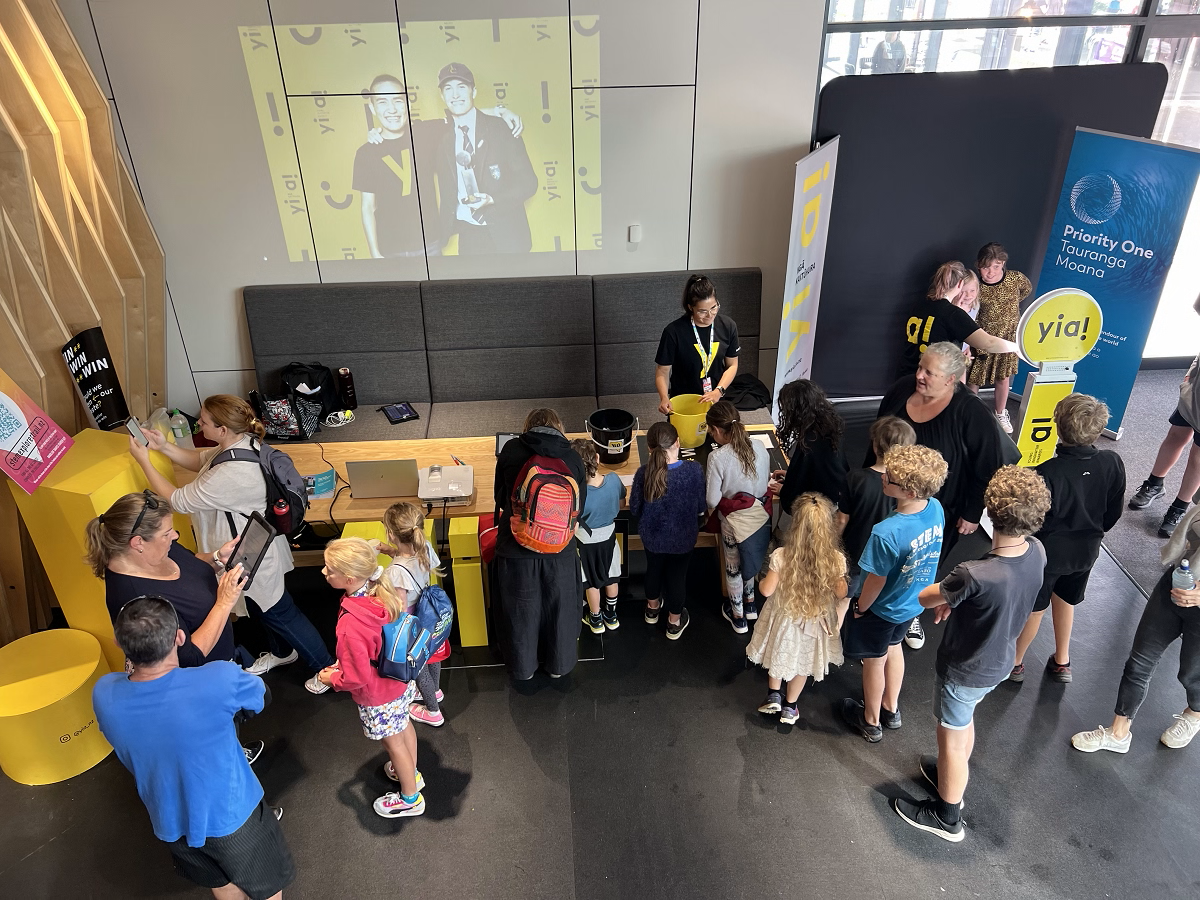 STEMFest 2022 took over Tauranga's CBD Sunday October 2nd as Aotearoa's largest STEM street festival was held with rockets, robots and sharks along with 50+ organisations from across the country. There were more than forty interactive activities and experiments aimed at engaging and inspiring a new generation by showcasing the amazing things being done in science, technology, engineering, and maths (STEM).
As sponsors of STEMFest 2022 Priority One was present with our own yia! booth engaging parents and caregivers with a digital survey designed to find out what parents knew about the future of work for rangatahi and if they felt informed and prepared. From the results 68% of parents who took the survey felt that work experience was a career experience most beneficial for their child. It proved to be a busy and exciting day for the team with visitors creating lasting memories and having hilarious fun snapping pictures behind the yia! Photobooth on display.
Children were asked to get innovative and creative by coming up with solutions to food waste and entering their answers into our sustainability competition, with the added bonus of $50 Tauranga Crossing vouchers up for grabs. Congratulations – Charli and Oscar & Finlay Maunsell, your imagination and originality formed some new and valuable ideas.
The highlight of the day was the overwhelming engagement and interest we had for people to get involved with yia! and the Instep Young Leaders Programme. We are looking forward to seeing what STEMFest 2023 brings.