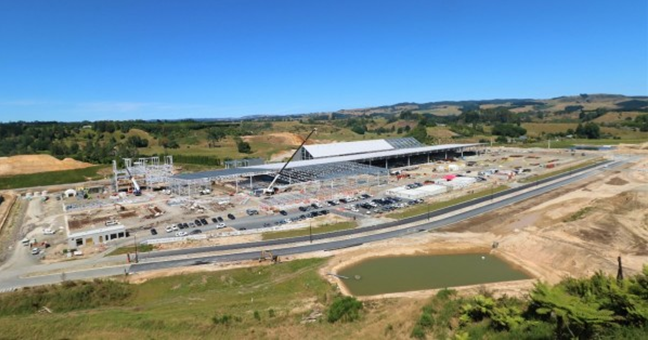 Priority One member Modern Office recently won the tender to supply office furniture to Winstone Wallboards (WWB) new $400 million plasterboard manufacturing and distribution facility being constructed in the Tauriko Business Estate. The Modern Office team will be working with WWB to furnish their new buildings in three stages, starting in November and will be complete by March 2023.

Priority One's relationship with WWB allowed members to keep up to date with their relocation and construction milestones, enabling local businesses to tender for the fitout. When fully operational in 2023 WWB is expected to create one hundred permanent new jobs. In addition, there will be around three hundred people working onsite during peak construction, bringing significant economic benefit to the region.

Modern Office will be supplying furniture to several areas within the new production facility including the main office and cafe, dispatch office, production lab and inward goods space with a percentage of materials being sourced locally. David Littlewood, Director of Modern Office explains that they are more than prepared for this project and have planned for unforeseen challenges that can crop up with a project of this size.

David is excited by the other large-scale opportunities emerging within the region outlined in Priority One's CBD Blueprint, including commercial office builds announced by Craigs Investment Partners, Tauranga City Council and Manawa Energy. He sees the opportunity for these developments to engage with local suppliers to create a flow on effect to further invest in the regions business community.

Modern Office have also secured their own land for expansion. This includes a purpose built building that will accommodate a new 2000 square metre warehouse and showroom in Tauriko Business Estate. As a result, Modern Office will be looking to expand their staff numbers and engage with local contractors and suppliers to further support the local economy.