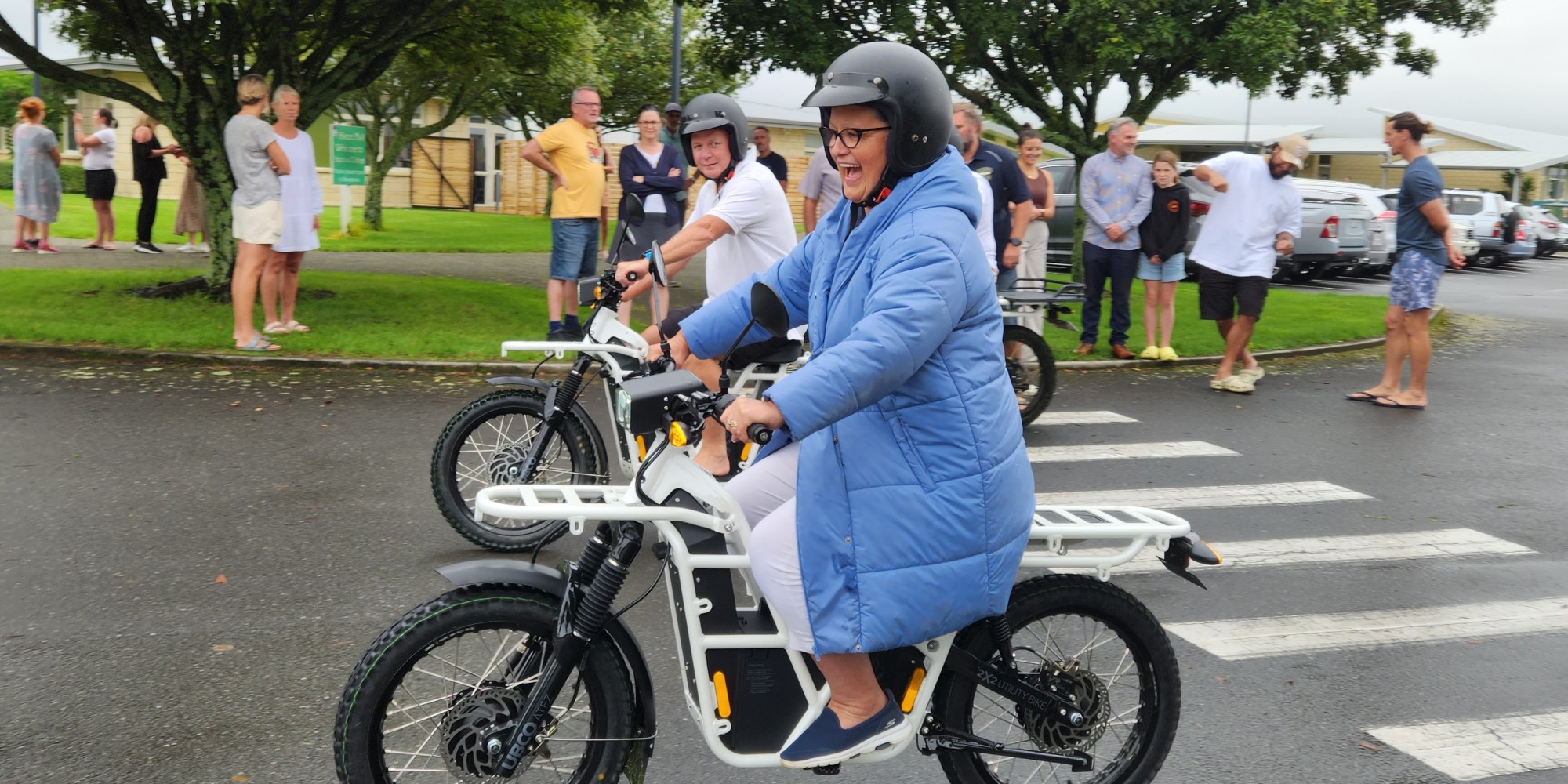 The Western Bay of Plenty region has a rich history and a promising future, and as the leading economic development agency in the region, Priority One has a clear goal – to cultivate a thriving economy that is powered by skilled talent, innovation, and sustainability.
Priority One's Instep Programme recently collaborated with local business UBCO Electric Bikes, to showcase innovation and sustainable transport options to local secondary school, Aquinas College. Over 70 Aquinas College staff attended the showcase, where they learnt about the talent, innovation, and technology behind local business UBCO and experienced a trial ride of UBCOs 2×2 on-road electric bikes.
UBCO, which offer a revolutionary solution for transportation with features such as a dual battery system, off-road capabilities, and an intuitive control interface, are a prime example of the type of innovative and sustainable solutions that the Priority One team is working to integrate into business-led, large impact projects within Priority One's Environmental Sustainability Action Plan. The 2×2 on-road models are part of a long-term sustainable city-wide vision that is gaining popularity. They offer a unique and practical solution for those seeking alternative modes of transportation for business and school communities, and support key goals around reducing carbon emissions, parking challenges and congestion across the city.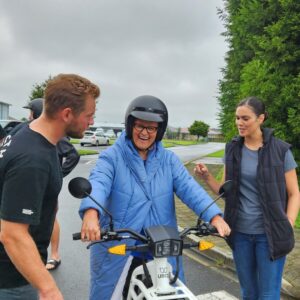 During the showcase event, Aquinas College staff were keen to hear about innovation as a career for students looking at future pathways and were excited about the features and benefits UBCO bikes offer. They have since included several bikes in their fleet on a trial basis and staff have ridden UBCO bikes for a myriad of uses during their school weeks, from dashing to Greerton for a student leadership course to travelling to and from home testing the bike's commuting chops. One staffer has also used the bike to patrol the field while on lunch duty. Feedback has been positive, with staff calling them a quick, easy, and novel way to get around town.
"For us, we see the potential for UBCO bikes to become part of our vehicle fleet long term. They have the benefit of being flexible in their uses, while being emissions friendly," said Aquinas College Principal, Matt Dalton.
UBCO Chair, Katherine Sandford recognises the crucial role of innovation, talent, and sustainability in driving economic growth and are pleased to see school communities looking for diverse ways to not only integrate sustainable modes into their own internal sustainability strategies, but also to showcase tech and innovation as career options for students transitioning into the workforce.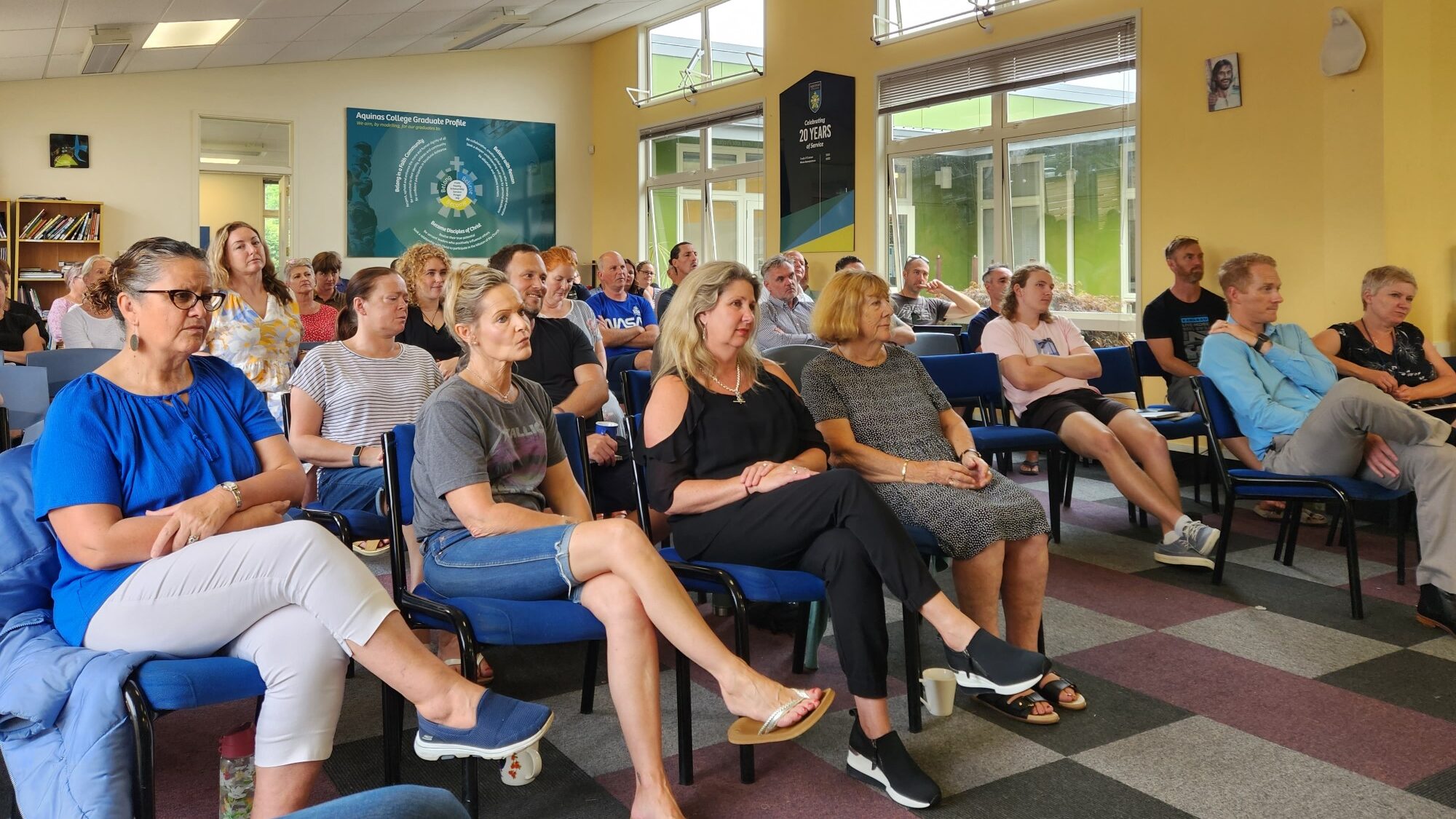 UBCO are just the beginning, and the Priority One team is committed to promoting other innovative solutions to drive economic growth, sustainability, and prosperity in the region. The collaboration with UBCO is a testament to this commitment. We challenge other businesses to join us in making real gains towards a sustainable future. The future of the Western Bay of Plenty is bright, and Priority One is at the forefront of making it a reality. Let's work together to create a greener future!
If you would like more information on the Priority One Environmental Sustainability Action plan, or Priority One's Mode Shift projects, contact Marissa Nikora or Mel Conrad.
To learn more about Priority One's Instep Programme which supports education communities, click here.
For more information on UBCO Electric Bikes, visit: www.ubco.co.nz.