Amotai: Meet the Buyers – a social procurement event earlier this month that brought Māori and Pasifika businesses in Bay of Plenty to connect with key organisations for government contract opportunities and business support
Held at the University of Waikato Tauranga Campus and sponsored by Priority One in collaboration with Amotai, the event commenced with a keynote address by Chief Executive Nigel Tutt. It brought together over 110 "Supplier" businesses, ranging from owner operators to medium-sized businesses, providing an opportunity for establishing Whanaungatanga – the process of building relationships, and Kotahitanga – unity.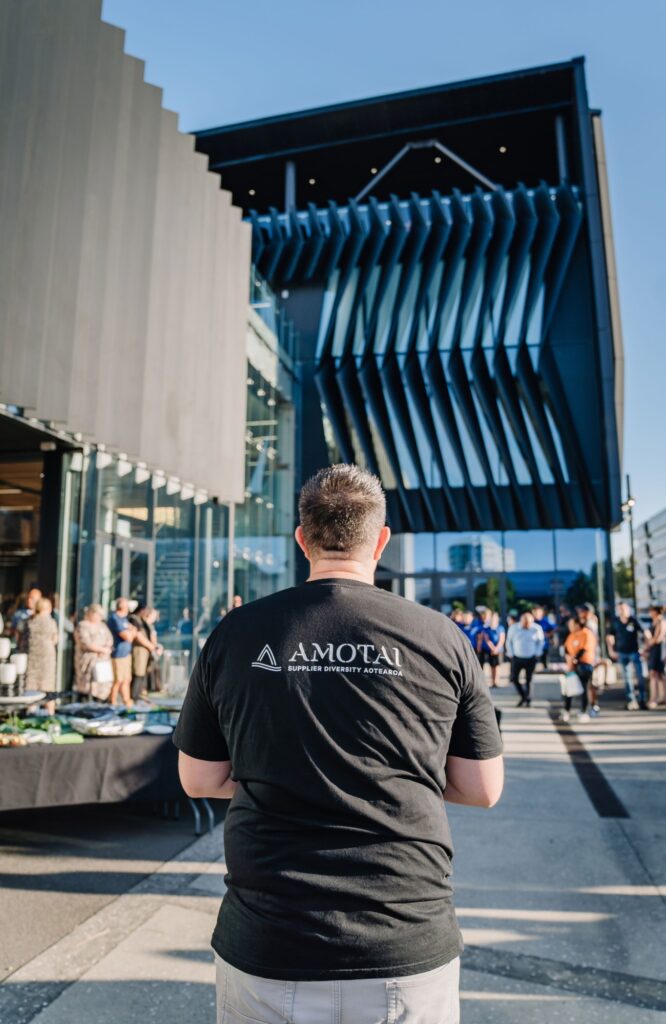 This event was significant given the investment of $1.86 billion dollars in the Bay of Plenty (BoP) region until 2030, providing a unique opportunity for Māori and Pasifika whānau to participate in regional development.
The event was attended by key "buyers", including HEB, Fulton Hogan, Tauranga City Council, and GHD, amongst others. They directly engaged with Māori and Pasifika Suppliers to support them in delivering local and/or central government contracts.
The event provided an excellent platform for exploring creative and innovative ways of collaboration to achieve greater social impact, and facilitated a shift away from traditional and outdated procurement methods. Instead, fostering a deeper understanding of the meaningful contributions social procurement can have on the local business community of Tauranga Moana.
To promote local business, catering was entirely supplied by local Māori and Pasifika businesses, including refreshments such as Roa Kombucha and Wai Manuka.
The evening was filled with a warm and supportive vibe, accompanied by a special kapa haka performance by Tauranga Intermediate School, with the businesses contributing to their fundraising efforts for Kapa Haka nationals. The night was successful with eight Māori/Pasifika businesses securing contracts on the night.