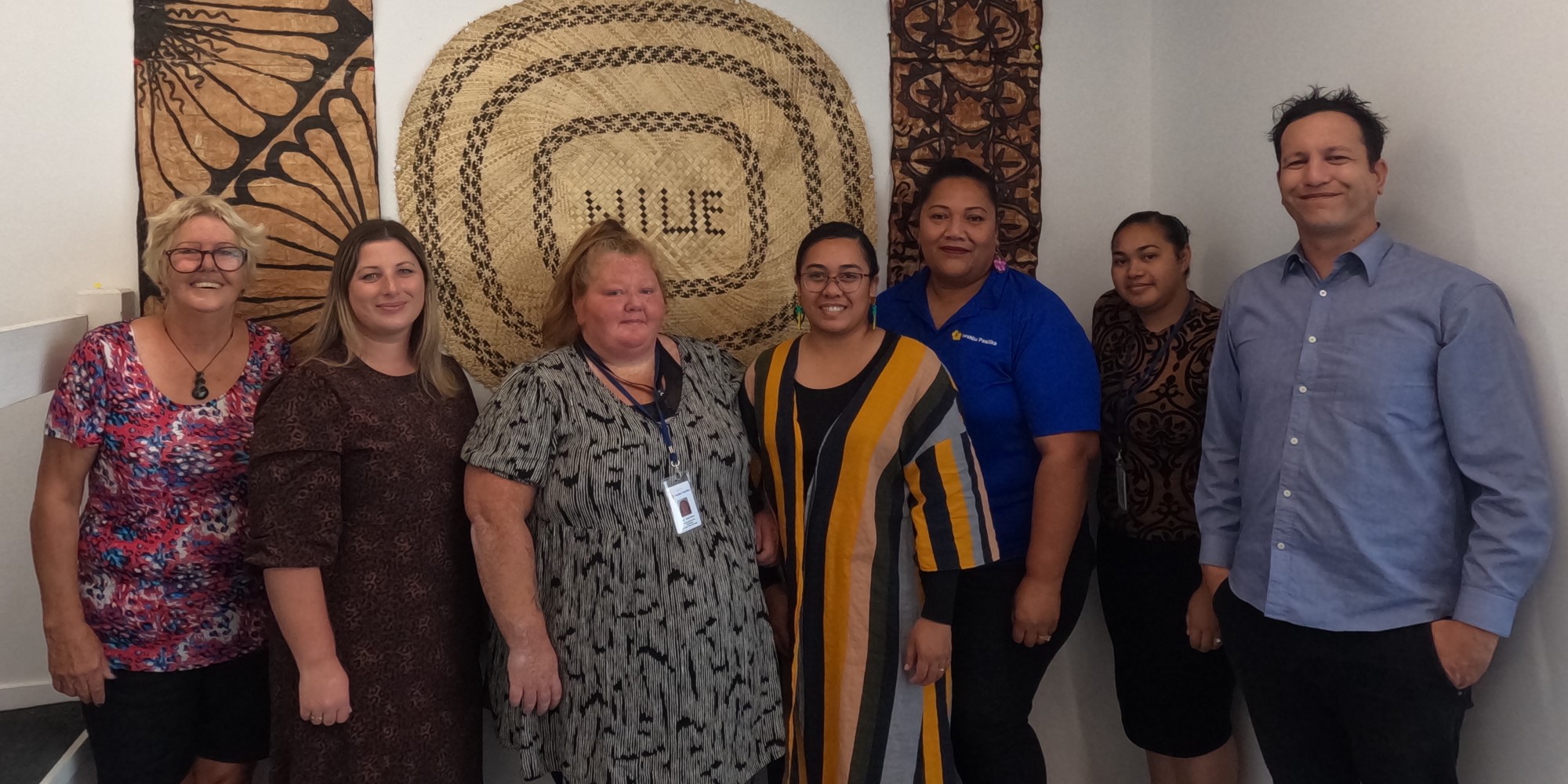 AvaNiu Pasifika, a Pacific healthcare, education and social services provider in Tauranga, is opening a retail store of Pasifika-themed clothing, fabrics, and accessories.
Called Niu Nesian, the store will be blessed on Thursday and open its doors to the public in the Tauranga suburb of Greerton on Saturday.
The fashion venture is believed to be the first of its kind and will serve a dual purpose; to provide a much-needed place to buy Pasifika fabrics and accessories in Tauranga Moana and the wider Bay of Plenty and to promote and provide advice on the many health and social services offered by AvaNiu Pasifika and to facilitate access to other relevant services.
"For instance, somebody might come in to buy fabric or look around, and we might have a conversation, and something health-related might come up. It's an opportunity for us to be present and be available and offer our assistance in real-time," says the store manager and Managing Director of AvaNiu Pasifika, Sameli Tongalea.
Sameli, who is from the Niue village of Avatele, is a registered nurse who has previously worked in public and private health institutions. She formed AvaNiu, a name that's a variation of the village of Avatele and Niue, in 2016 so that Pasifika people in Tauranga Moana could lead, design, and provide health, education, and social services to their community.
The family-owned and operated organisation has weekly GP clinics through phone and video appointments which is in partnership with Nga Kakano Foundation, general health clinics including vaccinations, community sporting and social events, and many other services.
"As a Pasifika nurse, I think outside the box and use my experience, knowledge and well established relationships to consider solutions that are family-centred and transferable," says Sameli.
"We could rely on others to provide these services but we decided to do it ourselves and have our community come to us directly, showing Pasifika confidence and capability, and taking our communities with us along the way."
AvaNiu Pasifika Operations Manager Chris Tongalea, says branching out and opening Niu Nesian will be an innovative way to give their Pacific-focused business a much-needed presence in the Tauranga township of Greerton.
"The way that we engage with our Pasifika community in Tauranga Moana and the wider Bay of Plenty is always well planned before implementation. A lot of our ideas come from our own experiences of growing up and living in Tauranga and seeing the growth and the gaps of the Pacific population in the area," he says.
Niu Nesian will offer a range of Pacific-themed fabrics and accessories and have a seamstress on site to make clothing to order. It will also provide a platform and opportunity for local Pasifika designers to showcase their talent and clothing and an area for people to socialise and talanoa.
The store is at 223 Chadwick Rd, Greerton, and will open at 9:00am from Tuesday to Saturday.
For more information, contact Aroha Awarau of Village PR on 027 839 4390, or email admin@avaniu.co.nz