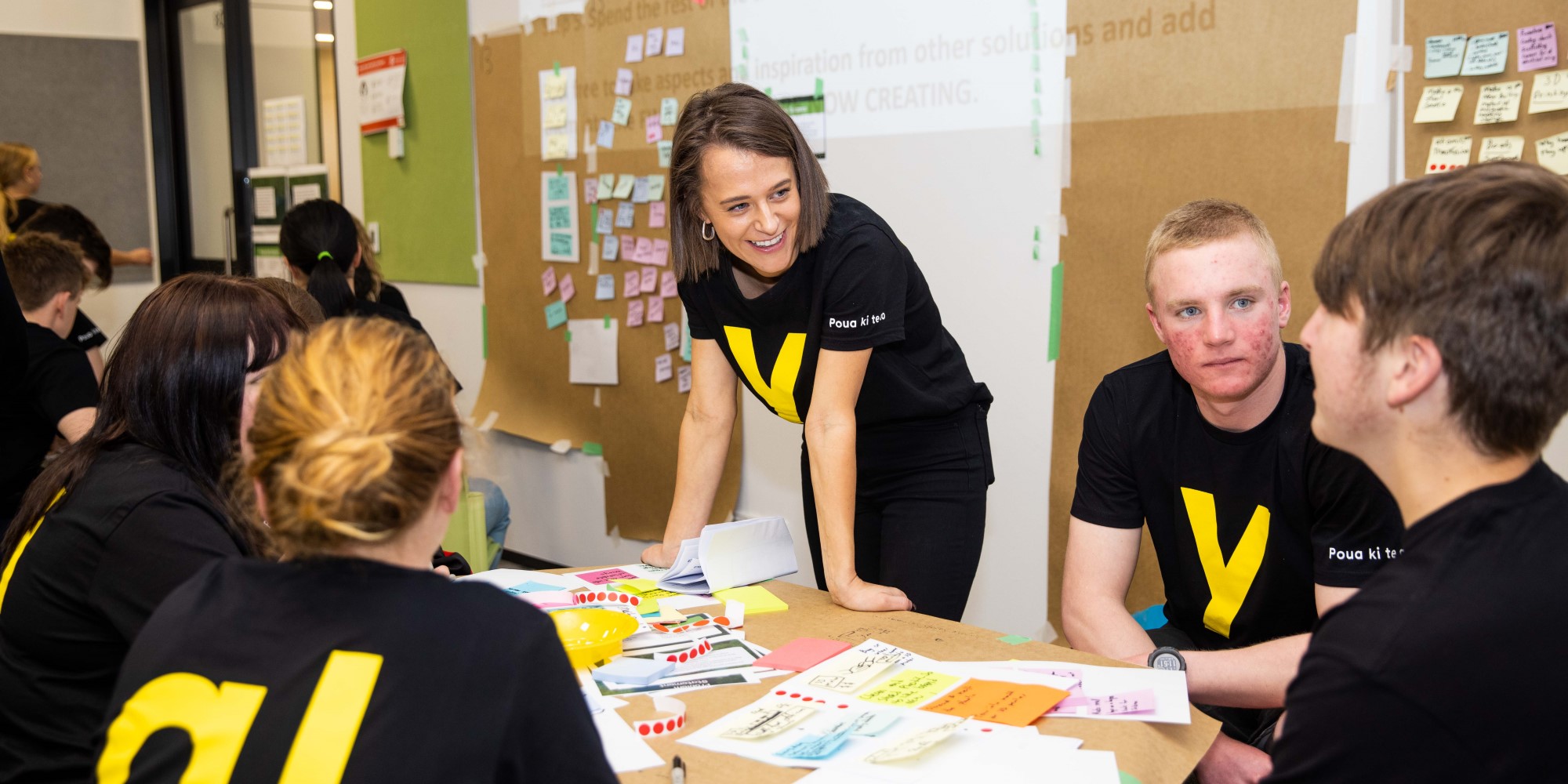 New Zealand's largest youth innovation programme, yia! (Young Innovator Awards) is set to return to Western Bay of Plenty for its fourteenth year, with registrations having opened last Friday (28 April).
The programme, delivered by Priority One in partnership with local businesses and schools, challenges Western Bay of Plenty intermediate and secondary school students to develop and apply key skills such as critical thinking, creativity, collaboration, and communication.
It's also an opportunity for local businesses and educators to help arm students with the skills they'll need in a rapidly changing work environment, while encouraging the next generation of innovative thinkers.
Priority One's yia! Project Manager, Meg Davis, says it's exciting to kick-start the programme again this year following several years of covid disruptions.
"This year we're planning to expand the programme with local schools, which could see over 1000 rangatahi experiencing innovation first-hand, embracing their big ideas, growing their skills in Design Thinking and resilience, and preparing for the future of work," she says.
Davis says the programme also has great benefits for sponsors, who can play a critical role in shaping the future of our community.
"By providing internship opportunities through the programme, businesses can pipeline talent early, inspire and influence the next generation, and gain a competitive edge in the talent market," she says.
Beca has now been involved with the programme as a sponsor for eight years and its Head of New Ventures Accelerator, Jeannine Walsh says participating in the programme as head judge in 2022 was truly inspiring.
"It was amazing to see the variety of ideas submitted by the students, from digital innovations to new products and services. The winning innovations were outstanding," she says.
"We are incredibly proud to support young people within the region to develop design and innovation skills that will be invaluable in their future employment and will make an impact in their lives and the communities we live in," she says.
With 40,000 new jobs on the horizon for the Western Bay of Plenty alone by 2050, the yia! awards instil the confidence and knowledge needed for local students to pursue exciting careers in their own backyard.
Students can win prize money of up to $2000, as well as the opportunity to intern with partner businesses as a category winner.
Potential sponsors can learn more about the programme by contacting meg@priorityone.co.nz.
Students can register for yia!, here.